Creating a Vibrant Carnival Theme Atmosphere with LED Furniture collection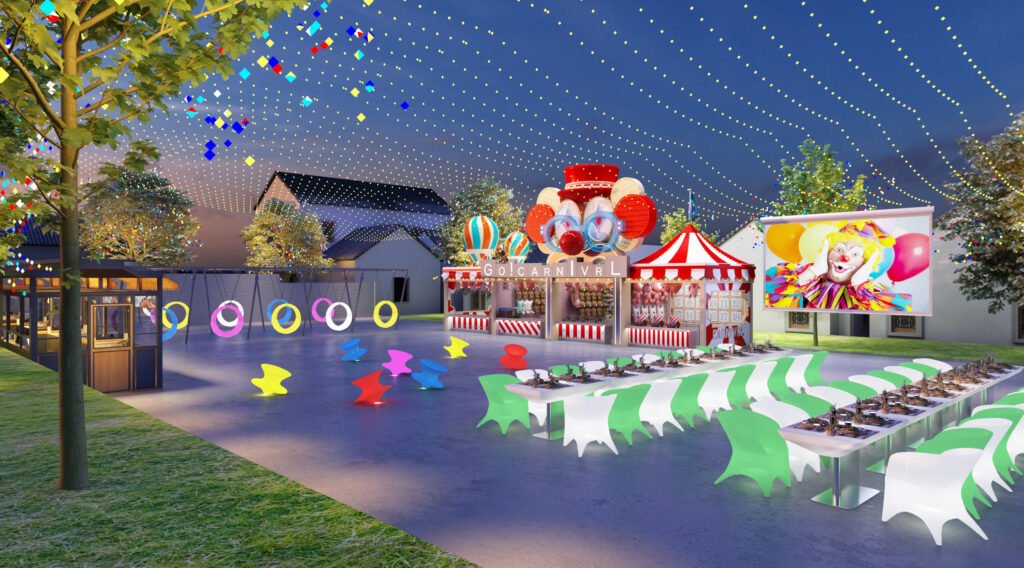 Creating a Vibrant Carnival Theme Atmosphere with LED Furniture collection
Get ready to immerse your guests in an electrifying carnival or circus theme experience with our LED furniture collection. Perfect for event planners, hotels, bars, and businesses looking to add a touch of excitement to their space.
Are you ready to create an unforgettable carnival atmosphere for your guests?
Look no further than our LED furniture collection, featuring the latest in design and technology. Our LED swing will transport your guests to a wonderland of lights and motion, while our spun chair provides the perfect spot to spin and enjoy the festivities. The LED seesaw adds an extra element of fun, and Our LED benches allow your customers to sit and rest. As guests can light up the night with each movement.
LED chair and table furniture are the perfect addition to any carnival-themed event
Our LED chair and table are the perfect addition to any carnival-themed event, providing a comfortable and stylish seating option that also illuminates the space. Whether you're planning a large-scale festival or an intimate gathering, our LED furniture will create a vibrant and memorable atmosphere that your guests will love.
As event planners, hotels, bars, and businesses, we understand the importance of creating a unique and engaging experience for your guests. That's why we offer a wide variety of LED furniture options that can be customized to fit your specific needs and branding. From color options to branding opportunities, we work closely with you to ensure your event or venue stands out from the rest.
Don't settle for a boring event or space. Contact us today to learn more about how our LED furniture collection can transform your next carnival-themed event into a truly unforgettable experience.
Quality and Service For You
Colorfuldeco carnival theme glowing LED furniture & playground equipment supplier is offering its services 24/7 and giving you peace of mind. We provide reliable services and products compared to our other competitors.
Low MOQ and Door to Door delivery service
The MOQ for most products is 1 piece, and we have a variety of styles to choose from. You can order multiple styles in small quantities. With a variety of mix-and-match options in carnival theme glow furniture & glowing playground equipment. And ship them together to save on shipping.
Order with us today, Request More Purchasing Exclusive Offers. If you have any questions about our range, fill out an online inquiry form, and we'll answer as soon as possible.
In case of any outstanding issues, Colorfuldeco commits to resolving the problems by the agreed date. We pride ourselves on having 100% customer satisfaction since our inception.
Contact Us Now For A Detailed Quotation
The most popular LED furniture products on carnival or circus theme includes: