LED Glow Furniture Factory - LED Sofa Wholesale
LED Sofa Manufacturer Discover Stunning Designs and Vibrant Colors Illuminate Your Venue
LED Glow Furniture Factory - LED Sofa Wholesale
LED Sofa Manufacturer Discover Stunning Designs and Vibrant Colors Illuminate Your Venue
Welcome to our LED Stool Collection - Illuminate Your Space in Style
Welcome to our LED Sofa Wholesale collection! As a leading manufacturer, wholesaler, and supplier of LED furniture, we are excited to offer you a wide range of stylish and captivating LED sofas with soft cushion lumbar pillow that will elevate any space to new heights of elegance and allure.
Our LED sectional couches and double light up couch are specifically designed to create a stunning visual impact and provide a luxurious seating experience for your esteemed guests. With their enchanting LED lighting, adjustable color options, and sleek modern designs, these sofas are perfect for hotels, resorts, bars, and event planners looking to create a memorable ambiance.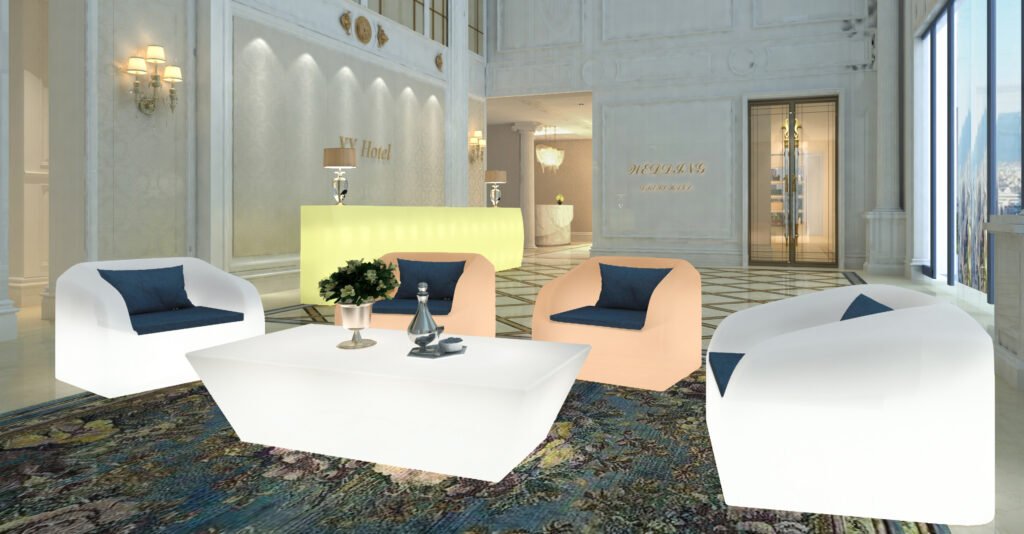 Perfect for Hotels, Bars, Resorts, and Event Planners
Crafted with precision and using premium materials, our single modern LED couch combine functionality with artistic flair. The soft and comfortable seating ensures your guests can relax and enjoy their surroundings while being mesmerized by the mesmerizing LED illumination.
Whether you're organizing a corporate event, a grand wedding reception, or a VIP lounge, our LED sofas with soft cushion lumbar pillows will set the stage for a truly unforgettable experience. The versatility of our collection allows you to choose from a variety of styles, sizes, and color options to suit your specific needs and design preferences.
With our LED sofas, you can effortlessly create an atmosphere that exudes sophistication, glamour, and modernity. Get ready to impress your clients and leave a lasting impression on your guests.
Explore our LED Sofa Wholesale collection now and let the enchantment begin! Contact us today to discuss your wholesale requirements and discover how our LED sofas can elevate your business to new heights.
Offers LED sofa set furniture products for home decor, party events, and business enhancement
We specialize in providing the best-customized services. Offers LED sofa set furniture products for home decor, party events, and business enhancement. Has the production resources to undertake large-scale ODM and OEM projects. Ideal for event planning companies, wholesalers, online sellers, hotels, bars, park projects, etc.
Low MOQ and door-to-door delivery of light up sofa
The MOQ for most products is 1 piece, and we have a variety of styles to choose from. You can order multiple styles in small quantities. All our luminous LED sectional couch furniture products are shipped directly from the China factory to your warehouse. Especially in Europe, America, Canada, and Southeast Asia.
Browse our selection of light up couches below and find the perfect addition to your event or space. And if you have any questions or need help choosing the right modern LED sofa products for your needs, our team of experts is here to help.