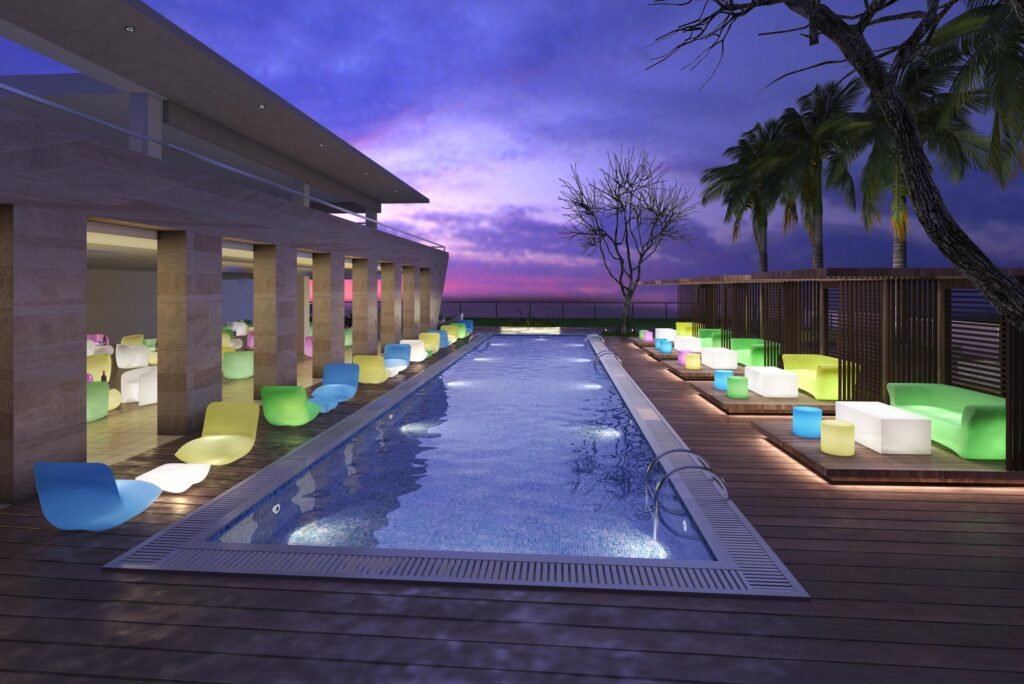 Colorfuldeco terrace furniture to decorate different spaces of your hotel or resort charming terraces
Hotel or resort terraces should have different spaces and different goals: to relax, chat, have fun, have a drink… That's why it is important to create different atmospheres, tourists can decide at any time which one they like. Therefore, terrace furniture should align with what each space is trying to convey.
Multifunctional LED stylish terrace events furniture
The terrace events furniture is by far the best option for hotel owners looking to please all their guests. Note how the lighting fixtures are positioned to create a dimly romantic atmosphere while illuminating the entire terrace. Our versatile terrace event furniture wholesale from the furniture factory Colorfuldeco:
1. Non-toxic, safe for human health
2. Rechargeable battery and remote control
3. Multi-color variation and color selection
4. UV resistant and waterproof
5. Easy to clean: Can be cleaned quickly and easily with mild soap and water solution or wipes
6. Adopt EPI STAR LED chip to ensure color quality and lifespan
Every hotel or resort terrace should include a more consumer-oriented space where tables and chairs are essential. Models such as LED light up bar furniture and bar stools are perfect for this situation and are the perfect choice for people to enjoy a drink on a resort terrace.
In addition to this space, there is a dedicated area for relaxation, with multifunctional LED terrace venue furniture, for both relaxing and enjoying a drink by the pool. This type of space requires three basic elements: LED lounge chairs, LED coffee tables, and round stools. The perfect combination of Colorfuldeco LED terrace furniture.
The above for hotel or resort of furniture display