Rectangular LED Party Tables Furniture
Brand: Colorfuldeco
Manufacturer: Colorfuldeco
The rectangular LED party tables furniture is designed for bringing the most convenience to your house, simplifying your life. Provides more storage space for your books, magazines, and other sundries. Vintage-designed finish exudes a touch of classic flair and brings a breath of fresh air into your home.
Overview of the rectangular LED party tables furniture
Add a spectacular contemporary accent to your party with lighting rectangular led party tables. The LED Cocktail table is large enough to be used as a red end table or modern led coffee table, or for a led cocktail party table. Lighting the rectangular LED party tables furniture offers a unique statement for your decor, and LED Coffee Tables can change color or stay one color during your event. A coffee table is the best option for your guests to place food and drinks in a lounge setting. Your table will be functional and a conversation piece every time you have guests.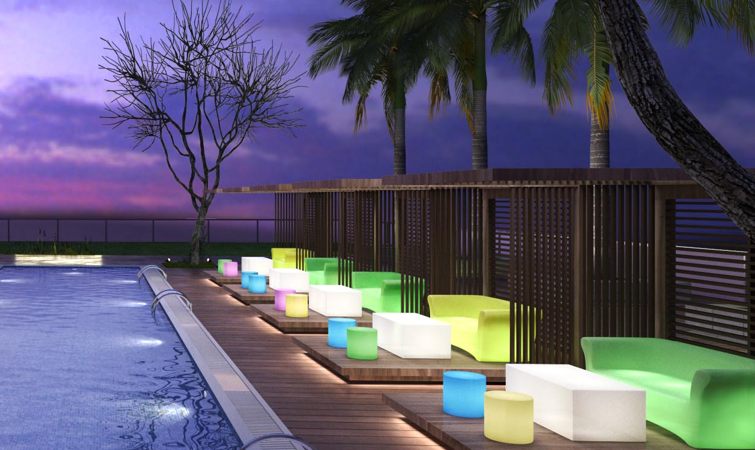 Features
Those rectangular LED party tables furniture are an End table and LED light combined into one product. So it can not only use as a table to put or store things but also use as a LED light to illuminate your space.
This living room led table features can offer larger enough space to put or store kinds of accessories or stuff, such as your notebooks, magazines, books, remote controls, or other things
This gloss rectangular LED coffee table is widely applied in the home as a perfect sofa table, office table, etc. Its simple design is perfect for your office, store, living room, or bedroom.
Power On/Power Off directly from the remote.
AND All items are waterproof to IP67 specifications
Also, we give a full 1 Year Warranty with all our LED Furniture.
Fully re-chargeable lithium batteries with the re-charging unit included.
Moreover, Easy to clean with light detergent or glass cleaner.
Also, we added User Manual with all purchases giving instructions around safety and recommended use. 
Recharging time:4-5hours 
Specifications:
Model: C149B
Long: 120 cm
Wide: 66 cm
Height: 48 cm
Weight: 21 kg
More About The Colorfuldeco LED Furniture Company
When you buy a plastic LED party tables furniture set online from Colorfuldeco, we make it as easy as possible for you to find out when your product will be delivered. Read customer reviews and common Questions and Answers for the products. If you have any questions about your purchase or any other glow product for sale. Our customer service representatives are available to help. Whether you just want to buy an End Table Set or shop for your entire home, Colorfuldeco has a zillion things for home.