Surf Design LED Lounge Chair, Outdoor Chair Furniture In Pool
Brand: Colorfuldeco
Manufacturer: Colorfuldeco
The flowing waves that make up the SURF seat and leg rest suggest a sense of calm. Surf design led lounge chair with smooth line interaction. Ideal for garden, pool, SPA, or home or office. Available in matte or high-gloss plastics. This outdoor surf lounge chair creates a sense of calm and relaxation with its smooth silhouette. Reminiscent of soft ocean waves.
Surf design LED lounge chair furniture for sale
Surf design LED lounge chair was developed for use on your pool sunrack, beach, or pool deck. It also aims to provide affordable prices for the average pool owner and premium services for high-end resorts and properties.
Our new affordable, comfortable, and premium pool led light up chairs take your relaxing experience in and around the pool to a whole new level.
Affordable – We design pool lounge chairs that are not only more comfortable but also more affordable for the average pool owner.
Comfortable – With years of ergonomic experience, our lounge chairs are not only affordable but so comfortable that you won't want to leave them.
Premium — We didn't sacrifice design to bring you this premium, affordable and comfortable pool loungers.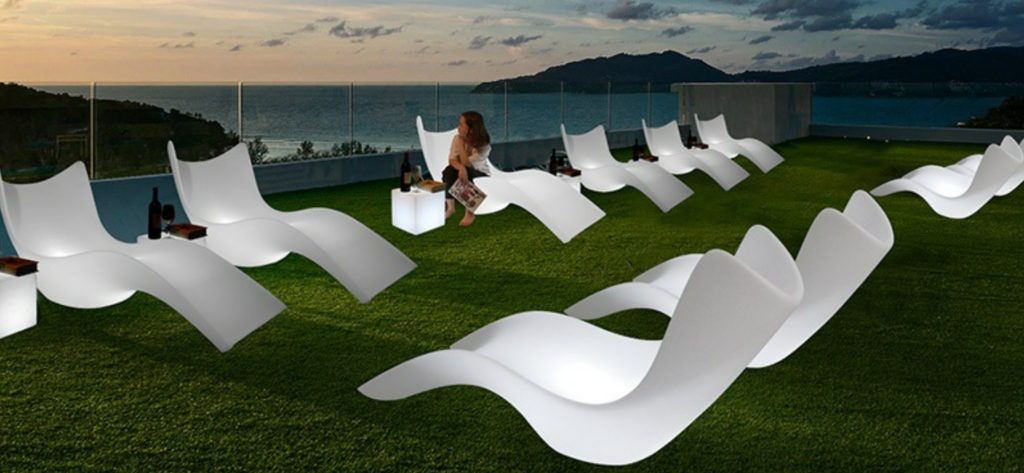 1. Comfortable fashion, eye-catching design, comfortable silhouette. Also maintain a more upright posture to enjoy all the views.
2. UV protection to prevent fading. Compatible with all pool types.
3. Simply dip the chair into the pool, fill it with water and place it in place to easily fill it.
4. Ideal for residential or commercial use. Unique color and visual texture
In water pool lounge chairs
What could be better than some sun? Lying in the sun! The right outdoor recliner can help you relax. Pool lounge chairs relax in water or water. Patio, sun room, porch, poolside, or backyard setting.
Lounging by the pool has never been better as you incorporate these floating lounge chairs into your summer fun! This water pool lounge chair is made from quality materials. Designed to stay afloat while keeping you cool and incredibly comfortable in the water. You can enjoy luxurious relaxation in the pool while soaking up the sun. It's easy to inflate the deck chair and get the pool ready in just a few minutes!
You'll be the envy of all your neighbours as you enjoy the beautiful summer weather on your water pool lounge chair!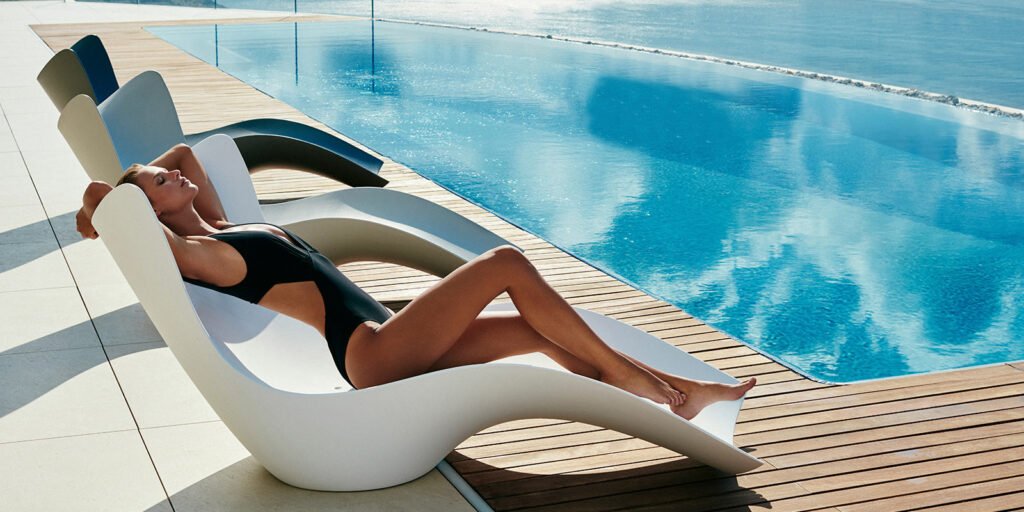 Length: 195 cm.
Width: 90 cm.
Height: 90 cm.
Weight: 22 kg.