Brand: Colorfuldeco
Manufacturer: Colorfuldeco
A LED lighting furniture that can help you enjoy your garden in the daytime or night. The LED Curved Park Bench of Colorfuldeco is a curved light-up chair that can withstand the changing weather. It uses a polyethylene material that can stand rain showers. Hop on the bench, enjoy the breeze, if you want to feel the wind 'though scared of crawling things!
LED Curved Park Bench for wholesale
The LED curved park bench is our most popular choice for lounge seating, offering maximum versatility. The LED curved bench can be arranged in a variety of shapes such as semicircles, circles, snakes, etc. You can even design a custom lounge in the form of a long continuous lounge or stand to accommodate smaller groups.
The LED curved benches create atmosphere an atmosphere in the bar, which is important to retain customers. The retro designs of some LED tables and bar stools make them perfect for gentlemen's clubs, luxury bars, hotel lobby bars, and more. Or, for tables that can be used in commercial coffee shops, malls, office coffee shops, and home backyards.
Best curved led light bar bench for your backyard patios
Are you planning a party or furnishing your party? The best curved led light bar bench is a great purchase to start your plan.
If you have this in your humble home, you probably know the basics of beauty and function. Your statement-making furniture is both excellent in aesthetics and functionality.
Its curved shape can draw attention, especially from couples. The led rounded stool furnishing evokes a sense of precision, while its soft lines, artsy shape, and size feels like those of love seats.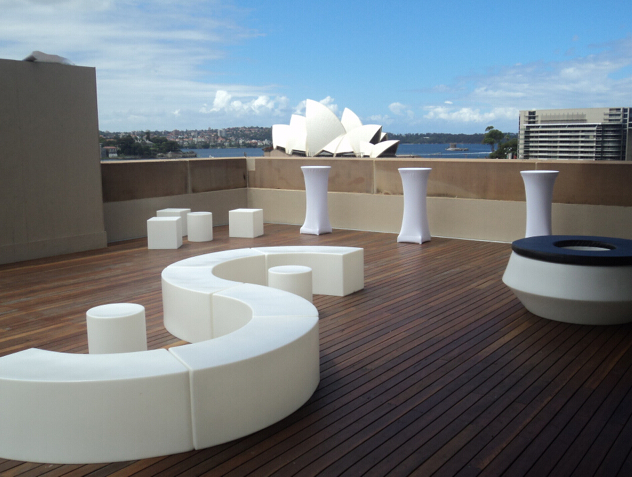 Love Seats Outdoor Version
The comfortable and soft love seats made an impression in the previous years. It is a curled couch that fits two people.
Like these love Double LED Light-up Sofa, the LED curved park bench gives room for two, only that you can have this outdoor too. It is ideal for creating a warm glow in your garden or patio.
You may also have this as an additional living room accent or a lighting decor for your bar. Our living area is often the busiest part of the house, especially throughout this pandemic. With the LED curved bench, you will have additional spots to share.
Lighted Park Bench
Whether straight or curved, a led park long bench looks more sophisticated with inbuilt lights. If your garden is well-maintained, you can enjoy and relax on this bench even at night. The lights can make your mundane dusk or dawn gaze turn into an enchanting view.
It is essential to incorporate a bench for relaxation, but to have it lighted is a modern upgrade to your private sanctuary. What a great way to boost positivity in your life!
These plants and flowers can make your days light and fresh. However, this LED lighting outdoor furniture does not only lift your mood. It can also give you peace and an escape in times of hardships, sadness, and difficulties.
LED benches furniture China factory
Colorfuldeco's LED benches furniture adds a whole new dimension to an event or venue and is perfect for event planners to fabricate, install or even place in your home. The Colorfuldeco furniture collection combines contemporary design with modern manufacturing techniques, made from thermoformed durable lightweight polyethylene. Each product contains a rechargeable LED heart, eliminating the need for visible cables. Each unit is controlled by an IR remote and can be set to static color, cross-fade or strobe effects. All Colorfuldeco wholesale luminous furniture products are suitable for indoor and outdoor use.
Low MOQ and door to door delivery
The MOQ for most products is 1 piece, and we have a variety of styles to choose from. You can order a variety of styles in small quantities. All our luminous products are shipped directly from the China factory to your warehouse.
Product Name: LED curved park bench
Product model: D109
Product color: white
Product material: PE
Product size: 120 x 40 x 40 cm
Product weight: 11 kg
Product battery powered: Li-ion Rechargeable Battery(4000mAH)
Voltage: AC:100V-240V
Adaptor: DC 5V adaptor
Light: RGB Light
Charging time: 4-8hours
Working time: 10-12hours
Waterproof standard: IP65
Lighting mode: Intelligent remote control
1* Adaptor (Plugs are different in different countries: AU, EU, UK, US)
1* Remote Controller
1* English Operating Manual
Q1. When can I get the price?
We usually quote within 24 hours after we get your inquiry.
If you are very urgent to get the price, please call us.
We hope you can provide specific types or pictures, so you can get a more accurate quote.
Q2. Can I order samples?
Yes, we provide a sampling service to our hospitality and trade professionals. You will need to complete our sample request form. Please note we do charge for our samples, however, we can provide a full refund (minus delivery costs) if the samples are returned to us. Alternatively, if a subsequent order is placed after seeing the samples, we will deduct the cost from your final invoice.
Q3. Are your samples free or need cost?
Actually, it depends on the products.it requires spl cost and freight collection. Pls informed that all spls cost and freight costs can be returned to you after the order is placed. You're welcome to email us for checking.
Q4. Can you do the designs for us?
Yes! We have a professional team with rich experience in product design and manufacturing. We can design and manufacture the products as per your idea. Furthermore, we provide OEM or ODM services.
Q5. Do you provide international services?
Yes, we can deliver anywhere in the world using our network of reliable and fast couriers. If you can't see your country during checkout, please contact a member of our team, so we can calculate a rate for you.
Q6. Do you offer discounts?
Yes, we can offer discounts for members of the trade such as designers, architects, contractors, and hospitality professionals. In addition, we may be able to offer special discounts for large volume orders. Please contact our customer support team with any questions.