Brand: Colorfuldeco
Manufacturer: Colorfuldeco
Low-maintenance and easy to clean, the LED Round Stool from Colorfuldeco is another excellent material to purchase. Its simple design and color-changing inbuilt lights are not overwhelming to the eyes. Hence, it can offer a gentle and peaceful environment, whether in the living room, the bedroom, or outdoors. Thus, the LED glowing light cylinder bar stool is quite a good catch!
The beauty of using a LED round stool is that it can draw attention to its curves that create a smooth and calming appearance to the entire space. Aesthetically speaking, it has the impact of turning a rigid design into a soft and warm place.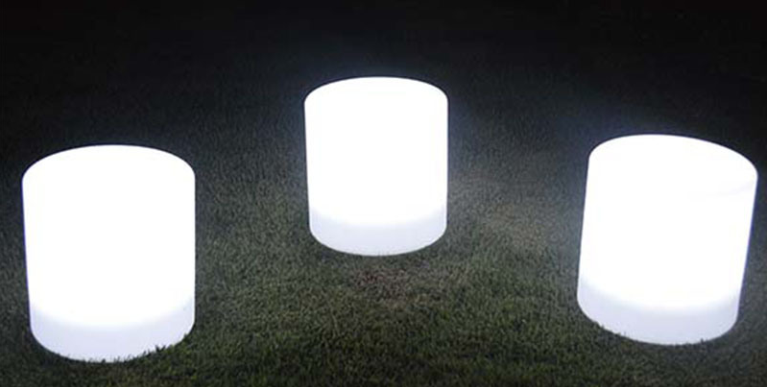 To complete your interior decoration, always include a subtle touch of round and curvy objects to make an inviting and stylish flow that exudes comfort and harmonious blending. So, if everything else seems straight and formal, make sure to add a LED glowing light cylinder bar stool to break the firm look. 
Using curves in moderation can add balance and accentuate the fine pieces of glowing furniture you have at home. Strong lines can intimidate guests, and it can also affect your mood. Hence, a LED round stool in your kitchen or dining area can be a good thing to try. 
Although bold shapes with straight sides can elevate an interior to a modern and stylish flow, they may also show stiffness. So, explore and take your creativity a notch higher by making visually alluring seats indoors and outdoors with the LED round stool.
You can achieve the full potential of your place by creating a balance between the soft curves and firm straight edges. Another LED Pineapple Bar Stool similar to it is also a cylinder bar stool.
If you have a garden at home, you can set up a LED Round Lighted End Table and surround it with LED round stools. The curves of these bar stools will create a balance with the straight angles around to exudes a relaxing and enjoyable view. 
The LED stools have curves that can also beat the monotony of straight lines. More than its aesthetic effects, it is an additional seat that can give you ample space when your feet get tired roaming around the garden.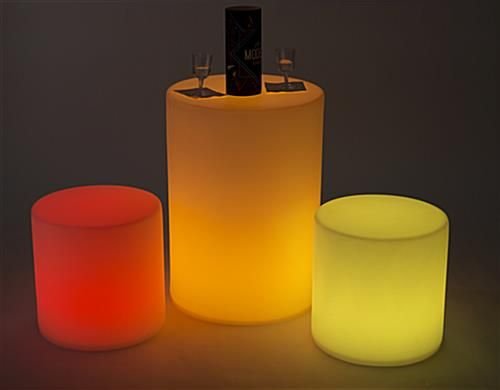 Length: 36 cm.
Width: 36 cm.
Height: 40 cm.
Weight: 3.5 kg. or 7.716 lbs.