Now the popular furniture for party still belongs to LED light-emitting furniture, which has the function of decorative lighting. Looking for cheap glow-in-a-dark furniture to liven up your next night's party?
Create the ultimate glow party with Colorfuldeco glowing party decor furniture.
Light up your party, corporate event, or wedding, and celebrate in style.
If you are an event planning company, wholesaler, online seller, hotel, bar, park project, etc., you can win more customers' love and transactions. At the same time, customers also enjoy it. Perfect event planning. Act now!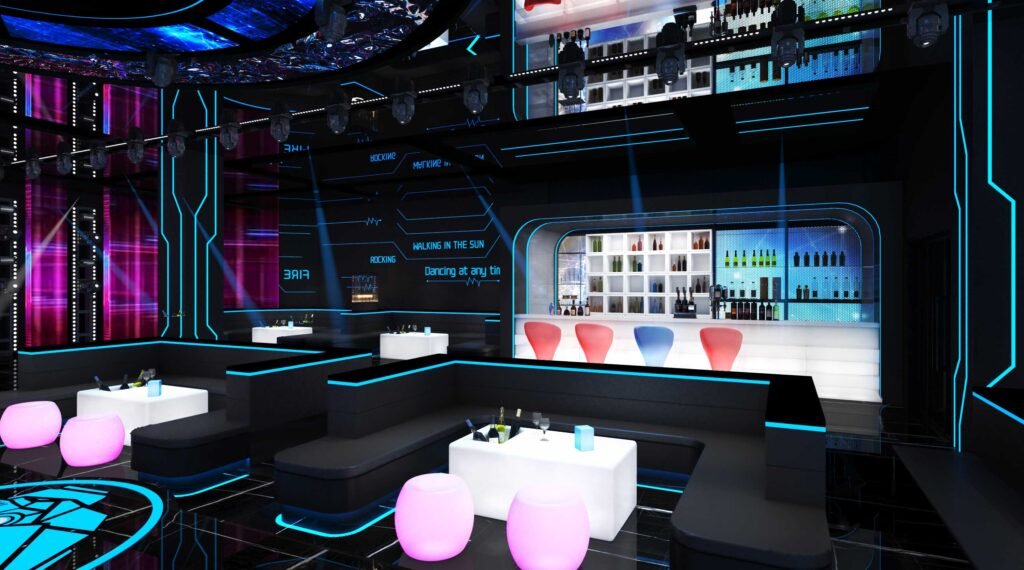 LED bar table club party lounge furniture
Our glowing LED cocktail table is suitable for outdoor weddings, and the pure white theme symbolizes the purity and beauty of love. You can also place LED tables in front of your hotel, the RGB color of the LED bar table will attract customers. If you or your clients want to host an outdoor reception, our LED cocktail tables can handle it day and night with ease in cocktail party outdoor lounge party ideas. 
LED rounded outdoor bench
The round shape of the LED curved park bench combination. The rounded outdoor bench furniture for parties creates a cozy atmosphere in the bar, which is important for customer retention. It is perfect for gentlemen's clubs, lounge bars, hotel lobby bars, etc. Alternatively, it can be used in commercial coffee shops, shopping malls, office coffee shops and home backyards.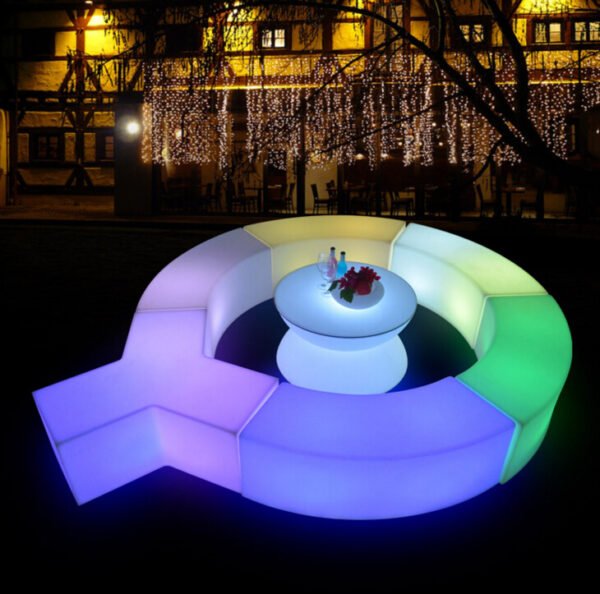 Glow in the dark flower pots
The glow in the dark flower pots are containers for some plants. Decorate your garden, patio, swimming pool, and living room with our unique and beautiful portable rechargeable planters that light up. Also, great for bars/clubs restaurants, spas, hotels, etc. You can use it to create memorable and unique events, perfect for party decorations like weddings, birthdays, or any other social events. You can also check out another lighted planter. There's always something you like!
Decor light balls furniture for night lounge party
Whether you're organizing a small party or hosting a large event, our multi-size LED light balls are suitable for all events. Available in a variety of sizes, choose the ideal decorative mood table glow ball lamp for your home or venue. The glowing ball lamp looks great! Compared to ordinary lamps, they add another dimension. Light up the ball to complement your company logo. Our glowing lighted balls always do wonders at your event.
Portable luminaire floor lamp
These Portable Outdoor Lighting Floor Lamps are cylindrical in shape with a beautiful radiance from the outer ring. If you are looking for an elegant and modern addition to your patio or garden. This portable luminaire floor lamp can meet your needs. This portable garden floor lamp furniture for party has an IP65 rating for protection against rain, making it ideal for outdoor use.
Glow in the dark party games event furniture
Witness a new style of lighting in the form of a chair or swing with this modern and unique home decor that brings out lots of ambient light in the comfort of your patio. Guests will be amazed. LED half-moon light seat is especially suitable for festivals, wedding and party decoration, social, and entertainment events, art galleries and museums, home and garden playgrounds, etc.
Dancing on these LED lights is like dancing in a sea of ​​lights, all of which are dazzling and make those who dance on them experience a whole different world! So whether you want to buy an LED dance floor for your light show, amusement park, or even an upcoming event. Time to light up floor tiles with the status of LED interactive floor tiles! This makes you more popular with children and adults.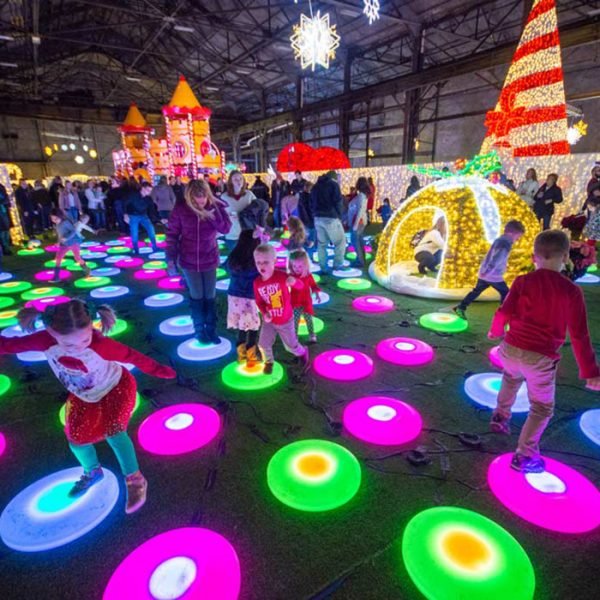 Colorfuldeco party furniture factory
The leading LED furniture factory in China, which supply all kinds of furniture for party respectively. As a light-up party furniture supplier, we specialize in the design, production, and selling of furniture LED lighting. Colorfuldeco specializes in production and sales so that customers all over the world can buy party furniture more cost-effective.
The MOQ of most products is 1pc, and we have a variety of styles to choose from. You can order small quantities and multiple styles together and ship them together to save shipping costs.
Location: Jiangbei of Huizhou Road, Huizhou City, Guangdong, China
Tel: +86 18923606158
Email: info@glowfurniturefactory.com
What's app: +86 18923606158