Large Glowing LED Light Star Bench
Brand: Colorfuldeco
Manufacturer: Colorfuldeco
A star can be a glam furniture piece, but to include it in your lighting plan is somehow unique. To keep things consistent indoors and outdoors, choose a design that may complement Colorfuldeco's Large Glowing LED Light Star Bench with classy interiors. With its pearl white finish, perhaps it is safe to go with any color.
Large Glowing LEDLight Star Bench
An exciting feature to have on your patio is the Large Glowing LED Light Star Bench. With its easy-to-operate functions, you can change the colorful lights the way you need them. You also have the option to change its modes, whether you want it fading, strobing, or still. With the remote control, you may quickly switch colors as you please.
With this outdoor lighting bench, you can be sure that there is enough seat for the entire family. The Large Star Bench is a piece of outdoor led furniture that can make your selfies worth sharing, and it may also improve the quality of your videos because of its different lighting options.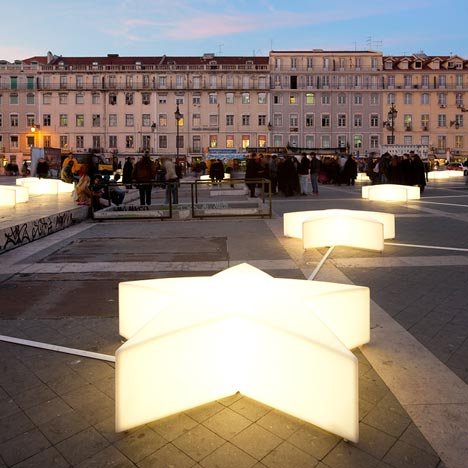 Outdoor Lighting Bench
Whether you have an urban garden or a rural farm, the Large Glowing LED Bench can elevate the appearance of your place. It may not look like a natural fit, but because it is big enough to provide seats, your guests will find it a perfect complement to your field. 
The lighting system at home can affect our mood with the proper combination of design and function. You can optimize space by creating a refreshing and cozy ambiance. Incorporating the Large Glowing LED Light Star Bench at your patio or balcony will not only help you conjure seats, but you are also upgrading your house into a modern taste. 
Man-Made Twinkle
The aspect of light is also essential in designing our homes. A well-lit place exudes more space and appears to be safer. The good thing about the Large Glowing LED Light Star Bench is that it uses LED bulbs. Hence, you can illuminate the space with bright lights without using up a lot of energy. If you want a smaller version to optimize space, use a Small Glowing LED Light Star Bench instead.
Specifications:
Length: 201 cm.
Width: 191 cm.
Height: 42 cm.
Weight: 38 kg. or 83.77 lbs.