Small Glowing LED Light Star Bench
Brand: Colorfuldeco
Manufacturer: Colorfuldeco
Add a touch of glamour to your backyard, garden, or patio. The Small Glowing LED Light Star Bench from Colorfuldeco can illuminate your place and create a sheen style to your otherwise bare space. It is in the shape of a star, historically symbolic. A piece of outdoor lighting furniture that depicts guidance, safety, and protection.
Small Glowing LEDLight Star Bench
Have you ever wondered how a star can make the best ambiance for your romantic evening? Use the Small Glowing Led Light Star Bench on your date and test the waters. There is no need to know the weather or make sure if the skies are clear. You have the power to make your star shine tonight in just a blink!
An easy and less stressful way to add some majestic twinkle to your place is to have your piece of shimmer. Relax, it is not as bright as the real stars, but it shines with changing colors. The Small Glowing LED Light Star Bench weighs 18 kilograms, it will not be easy to bring to places, but it is stable when you set it up outdoors.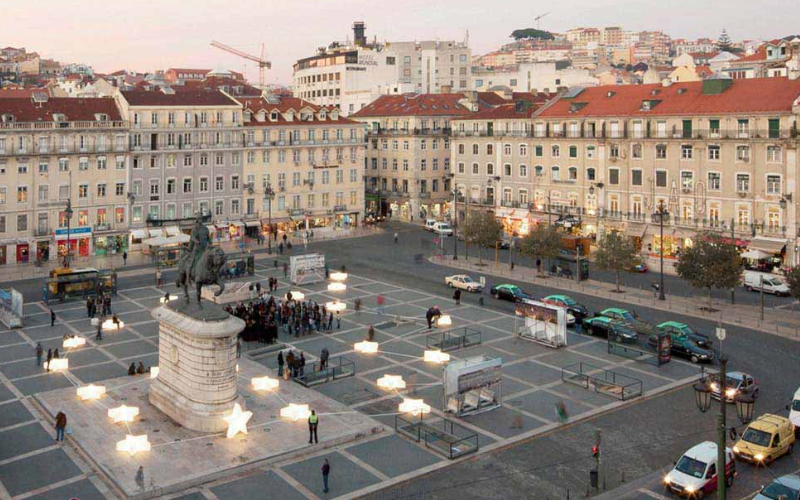 Outdoor Lighting Furniture
The Small Glowing LED Light Star Bench is an exceptional addition to your garden. It can be a spectacular visual at night. You can spice up your next outdoor walk with its led bulbs since the led stool lamp can also serve as your pathway light. 
If you have an even bigger space, try the Large Glowing LED Light Star Bench. It weighs around thirty-eight (38) Kilograms but bears the same shape and the same make of led stools. So, you can be sure that either way, you have a durable thing in place. 
Aside from illuminating your place, it is an inspiring beauty to see starlight and a very memorable experience to sit on it. If you have kids roaming around the house, this can be a great escape, especially during the pandemic. They will have a fascinating experience running around and resting on this 50-inch LED Light Star Bench.
An Amazing View
The birth of Jesus, our savior, and the guidance of the three wise men, these events depict that stars signify protection and guidance. Stars are symbolic of many positive things that trace back to history. Hence, even if it is too big for indoors, you may find a place for this outdoor lighting furniture during the Christmas season.
With the Small Glowing LED Light Star Bench, you will not only be gazing up at night. You have the star to illuminate your house and give you a pleasant sight. 
Specifications:
Length: 127 cm.
Width: 127 cm.
Height: 42 cm.
Weight: 18 kg. or 39.68 lbs.