In the fast-evolving landscape of park and community recreation projects, creating an engaging, inviting space is key to attracting visitors and enhancing their experience. One way to achieve this is by integrating LED furniture for park and community, transforming the ambiance, and adding a touch of modernity and vibrancy to the outdoors. In this article, we'll delve into the world of LED furniture and its potential to elevate your park or community project to a whole new level.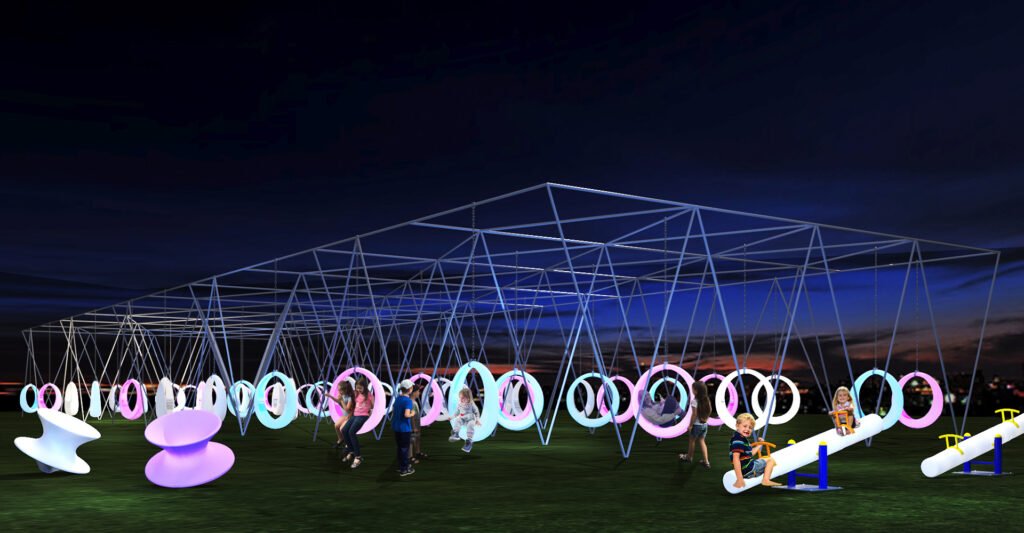 Shine Brighter, Play Better: The LED Revolution in Parks
Setting the Scene with LED Furniture
Parks are no longer just green spaces; they're becoming hubs of community interaction and recreation. Imagine a park where traditional benches and tables are replaced with LED-lit swing sets, LED interactive floor tiles, and spun chairs. The glow emanating from these pieces not only adds a playful and futuristic vibe but also extends park usage into the evening, encouraging a more active and engaging community.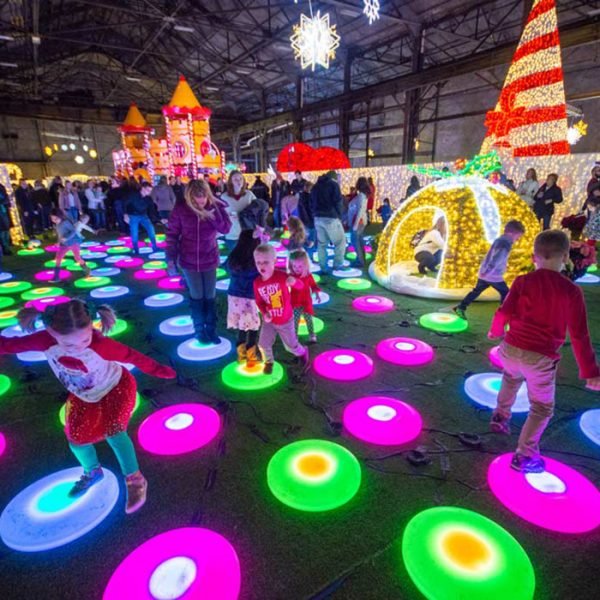 Transforming Park Gatherings
From community gatherings to open-air events, LED furniture can redefine the way people come together. Picture a park hosting a movie night where families lounge on LED cube seating, or a fitness class where participants follow the instructor's moves on a LED dance floor. LED furniture transforms routine park activities into memorable and captivating experiences.

Creating Unforgettable Community Events with LED Furniture
Curating Community Celebrations
Community events are the heartbeat of social interaction, and the right ambiance can make all the difference. LED furniture brings an element of enchantment to these events. Whether it's a vibrant festival or a cozy neighborhood gathering, LED swing sets, dance floors, spun chairs, and LED seesaws can elevate the mood and create an unforgettable atmosphere that keeps people coming back for more.
The Eco-Friendly Glow
In the era of sustainability, LED furniture stands out as an eco-conscious choice. LED lights are energy-efficient and have a longer lifespan, reducing the carbon footprint of your community project. By incorporating LED furniture, you're not only enhancing the experience but also showcasing a commitment to a greener, more sustainable community.
Brightening Lives: Explore LED Furniture with Colorfuldeco
As you embark on your journey to revamp your community or park project, consider the magic of LED furniture. Colorfuldeco LED Furniture Manufacturer offers a wide range of LED furniture options, including LED swings, dance floors, spun chairs, and seesaws, designed to transform your space into a luminescent wonderland.
Don't just light up your park; illuminate the spirit of your community. Embrace the LED revolution with Colorfuldeco LED furniture. Reach out to us and let's make your park a beacon of vibrancy and excitement.