As a glow furniture factory. We provide various type of glow furniture for sale in outdoor and indoor. For example, we provide glow glow swing, glow seesaw and glow led bench in the outdoor. At the same time, we provide the glow table, chair, stool and glow planter for the bar, night club and pub in the indoor. So in this article, we will introduce several types of glow furniture to you from two aspect of outdoor!
The lighting way of glow furniture
All our glow furniture are provided SMD 5050 to light up. RGBW LED SMD 5050 is actually a 'quad' chip, meaning it has for smaller chips in every SMD. So each white LED actually has four chips inside.5050s can also be used for color-changing LED tape, with red, green, blue and white chips inside each LED. By linking this type of RGB LED strip light to a controller, you can mix any shade of any color you choose. Therefore, our LED panel can save more electric energy to work longer time reach to 8~10 hours. At the same time, because of 4 in 1 RGBE LED, our light panel can accommodate more LEDs. So our light panel are lighter than ordinary light panel.
Outdoor glow furniture
Although we provide lots of types of glow furniture to clients. The most popular glow furniture are contain the glow swing, LED seesaw, LED bench and LED floor tile. Because all of them are suitable for your events and projects. If you want decorate the night, our the glow furniture are suitable for you.
LED swing
Swing is a hanging seat, often found at playgrounds for children, at a patio for joy, or on a park for relaxing. But to the LED swings, there is no unite name for the it. Many people also call that glow swing, light-up swing, LED swing chairs and so on. Different from ordinary swings, mostly LED swings are suitable items as outdoor furniture, such as LED swings at lawn in Boston or light up swings at lighting show in Vancouver. In addition, our glow swings are suitable for patio, park, cell, indoor and events. Not only can colorful light-up swing create a romantic active atmosphere, but also in the daytime, pure white is also favored by adults and children!
LED seesaw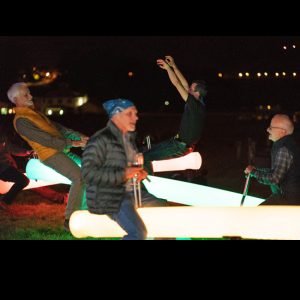 A seesaw (also known as A teeter-totter or teeterboard) is a long, narrow board supported by a single pivot point, most commonly located at the midpoint between both ends. As one end goes up, the other goes down. These are most commonly found at parks and school playgrounds(Wikipedia). But our LED seesaw is consist of PE and adds special effects to the color glow. LED seesaw is deal for indoor and outdoor areas, including playgrounds, parks, neighborhoods, plazas and American Christmas light shows.
LED bench
Our lighting LED bench supports 16 color options on the remote control by the free remote control. But if you choose to control the color with your phone, you can choose any colors from thousands of RGB colors. Second, there are four color modes to choose from, such fade, smooth, strobe and flash.
LED floor tile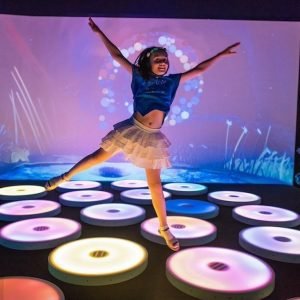 A LED dance floor, illuminated dance floor, or disco dance floor is a floor with panels or tiles that light up with different colors. They are used for dance. They were popular for disco by the 1977 film Saturday Night Fever, which had gotten its inspiration from a floor that director John Badham had seen at "The Club", a private supper club in Birmingham, Alabama – wikipedia.
Factory in China
We are a regular glow furniture factory. The factory is in Guangdong, China. So our glow furniture are much lower price than the peer in different countries. As long as you place an order, we can deliver the goods to you directly from the factory
If you need glow furniture, please contact us, you can send an inquiry at the bottom of the page. Due to the time difference, we may reply to you later, but generally not more than 6 hours.