An infinity pool wedding is a dreamy and romantic way to exchange vows, and when you add LED furniture to the mix, the ambiance and magic are taken to a whole new level. Imagine saying "I do" surrounded by the soft glow of LED furniture, the rippling reflections of the pool, and the starlit sky above. In this guide, we will walk you through the steps to create a truly enchanting and magical infinity pool wedding using LED lit furniture. Let's turn your dream wedding into a breathtaking reality.
Choosing the Right LED Furniture
LED furniture comes in a variety of styles and designs, each adding its own touch of elegance and modernity. For an infinity pool wedding, opt for LED furniture that complements the surroundings and enhances the romantic atmosphere. LED chairs, tables, heart-shaped glow stools, and floating LED balls are some excellent choices. Make sure the colors of the LED furniture align with your wedding theme to create a cohesive and visually stunning setup.
Planning the Layout
The layout of your LED furniture can significantly impact the overall ambiance of the event. Arrange the LED chairs in a circular or semi-circular formation facing the pool to ensure everyone has a great view. Place LED tables strategically around the chairs, providing convenient spots for guests to place their drinks and engage in conversation. Scatter the heart-shaped glow stools by the poolside to add a touch of whimsy and romance.
Choosing the Lighting Colors
LED furniture offers a wide range of lighting colors, allowing you to set the mood according to the theme of your wedding event. For a romantic and magical ambiance, soft and warm colors like golden or amber work beautifully. As the evening progresses, you can gradually transition to cooler tones like blue or purple to add a dreamy and mesmerizing effect to the pool and its surroundings.
Syncing the Lighting with the Wedding Phases
Coordinate the lighting transitions with the different phases of your wedding. As guests arrive and settle down, start with warm and welcoming tones. During the ceremony, shift to soft and romantic colors to set the mood. After the ceremony, as the celebration begins, you can increase the vibrancy and playfulness of the LED lights.
Personalized LED Accents
Incorporate personalized LED accents to add a unique touch to your infinity pool wedding. LED letter and number signs with your initials or a special message can be placed at strategic points around the venue. You can also use LED-lit pathways leading to the pool or the wedding altar to guide your guests and create a magical atmosphere.
Utilize Solar-Powered LED Options
Consider using solar-powered glowing swing LED furniture, especially if your wedding is during the day. These pieces can soak up the sunlight and provide a gentle glow as the sun sets, seamlessly transitioning your wedding from day to night. Guests are beckoned to enjoy the gentle sway, bathed in the soft, captivating radiance. The solar-powered glow swing LED furniture not only lights up the night but also hearts, adding a touch of wonder to your infinity pool wedding.
Ensuring Safety
Ensure that the LED furniture is safe, stable, and waterproof. This is particularly crucial when dealing with an infinity pool setting. You want your guests to enjoy the magical atmosphere without any concerns about safety.
Capturing the Moments
Hire a professional photographer and videographer who is experienced in capturing events with varied lighting. LED-lit cube solar lights weddings provide excellent photo background walls and video opportunities. Encourage your guests to take photos and share them with a specific wedding hashtag, creating a beautiful collection of memories. LED cubes can be used as photo background walls and can also be customized with LOGO.
Incorporating Music and Dance
Sync the LED lighting with the rhythm of the music during the dancing sessions. LED Square Dance Floor Lights furniture can pulsate and change colors in time with the music, adding an electrifying vibe to the dance floor.
Creating Lasting Memories
A magical infinity pool wedding with LED furniture is a memory that will last a lifetime. Encourage your guests to take home mini LED Love Heart Shape Light decor furniture souvenirs or party favors as a reminder of this enchanted evening.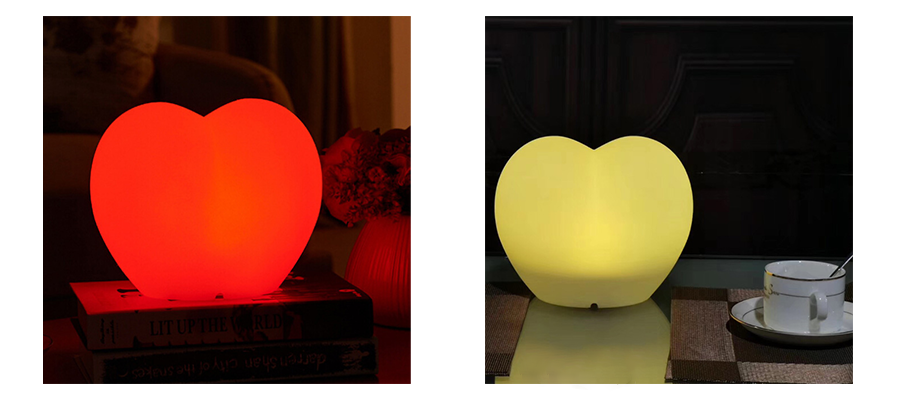 Incorporating LED furniture into your infinity pool wedding is a surefire way to create a captivating and magical ambiance. The soft glow, the changing colors, and the reflections on the water will make your special day truly unforgettable. Now, let's turn your dream wedding into a reality by adding a touch of LED magic. For premium LED lighting for furniture options, consider partnering with Colorfuldeco LED Furniture Manufacturer. And begin planning your luminous and magical infinity pool wedding!!