The LED floor lamps are one of those things that should be overlooked and shouldn't be. It's actually a standalone piece of furniture. Choose the right decorating scheme that can transform a room. We should have fun with lighting because they illuminate the beautifier in your space. A good floor lamp can act as the "jewel of the room". But do you prefer decorative or stylish? Or should I focus on tasks and functions?
Next, our Colorfuldeco LED floor lamp manufacturer has put together 8 LED floor lamps for every style and budget. And, the 10 best LED floor lamps of 2022 that your guests will love.
What kind of color changing LED floor lamp are you looking for?
Material: Made of durable UV-protected plastic. not easy to break, but suitable for long-time delivery.
Take it outdoors: You can place the Cube Stool Chair in the kitchen, game room, living room, or on the outdoor playground or patio. Because it is both waterproof and weather resistant.
Easy to clean: The textured plastic wipes down quickly, making it a great seat or table for snacks and playtime. Cleans easily with a mild soap and water solution or your favorite bleach-free wipes.
Comfortable: The seat is curved to keep kids comfortable and comfortable, creating a better sitting experience whether they are doing homework, playing with blocks, board games, or other activities.
The leading LED furniture decoration factory in China, which supply all kinds of furniture for parties respectively. As LED floor lamps decor furniture supplier, we specialize in the design, production, and selling of furniture LED lighting. Colorfuldeco specializes in production and sales so that customers all over the world can buy lighting furniture more cost-effective.
The MOQ of most products is 1pc, and we have a variety of styles to choose from. You can order small quantities and multiple styles together and ship them together to save shipping costs. All our glow products are shipped directly from the China factory to your warehouse. Especially in Europe, America, Canada, and Southeast Asia.
Location: Jiangbei of Huizhou Road, Huizhou City, Guangdong, China
Tel: +86 18923606158
Email: info@glowfurniturefactory.com
What's app: +86 18923606158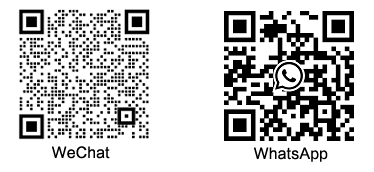 WeChat                                               WhatsApp