Looking for furniture with a unique design? The Colorfuldeco light up coffee table is all you need. LED light up table furniture is a stylish makeover in your interior space. Explore our collection of light up coffee tables to light up your living room.
Light up coffee table cubes for your café, hotel villa or resort 80 cm
Thinking of improving the vibe in your area? Highlight your event space by using a light up coffee table 80 cm. With its perfect height, you can arrange the seats comfortably and create an ambiance for any occasion. That's why outdoor cafés like to use this furniture to create a peaceful space at night. You may also like coffee. It's a way of life in a way.
So, set up a great outdoor coffee area with this LED coffee table that lights up. It can elevate your casual coffee time. Perfect for use as seating, a table or a dreamy light source…these cubes add incredible fun and color to any event, party, or wedding.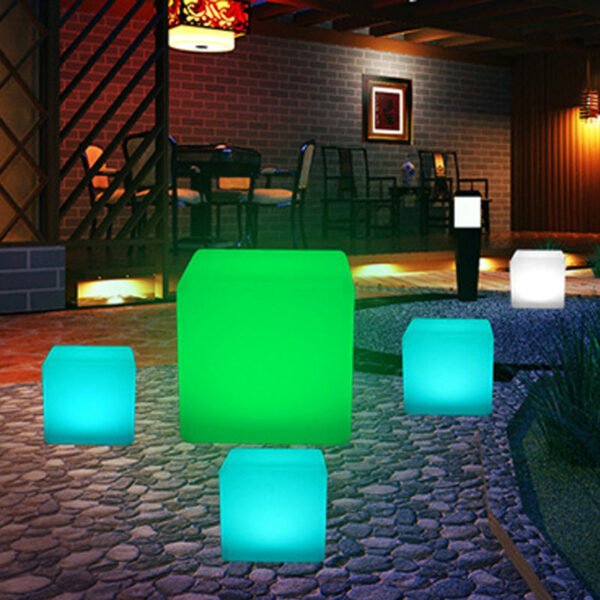 There are two options for LED coffee table furniture LED lights
Fixed monochrome and color-changing. A fixed-color LED strip emits only one color, which works like the white LED strip we discussed above. Color-changing LED strip consists of multiple color channels on a single LED strip. LED coffee table furniture color, can be customized.
Rechargeable LED outdoor light up coffee table
Due to the high waterproof level and the plastic PE material. The rechargeable LED outdoor coffee table that lights up can withstand harsh weather conditions. This LED cube light up table can be used indoors or outdoors. It will change colors to match your taste and style. However, it looks more glamorous when used in bars, restaurants, and hotel lounges. The unique design and color changing pattern of this LED cube furniture also make it suitable for night parties. It's also fun in the pool because it's waterproof.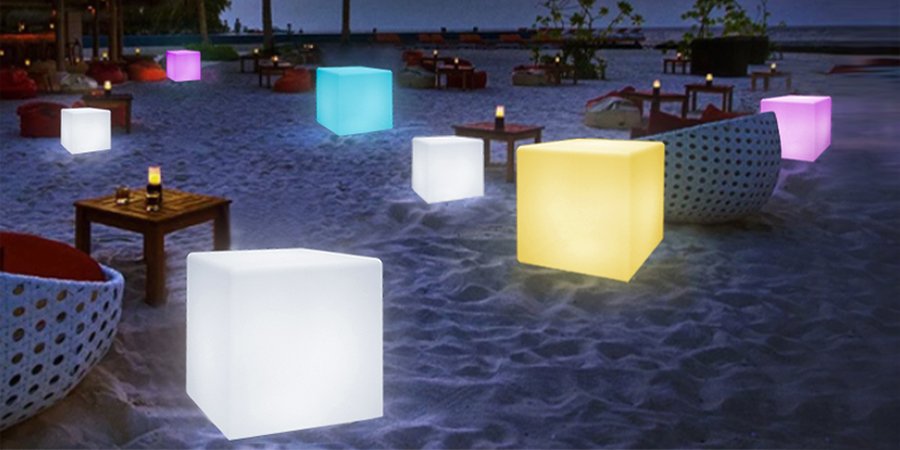 Want a cup of coffee after dark? Make your coffee long-lasting, traditional and refined. Colorfuldeco's Light-up cube table is the secret to unlocking different styles. Embellishing your old space with a handful of modern furniture is a leap from the norm.
More different styles of LED coffee table recommendation
Do you want to have value for money furniture? This LED coffee table makes your mornings brighter and your evenings more vivid, so you can enjoy a cup of coffee!
Rechargeable LED light coffee table is waterproof. Luminous LED bar table KTV Disco Club Bar Supplies. Therefore, an LED lit up table is perfect for home, bar, office, coffee room, wedding, or party temporary size. Click the image for more details.
Large LED high end table is suitable for bars, nightclubs, KTV, milk tea shops, coffee shops, music bars, etc. Also, suitable for rooms, bars, cafes, discos, nightclubs, gardens, cinemas, and hotels. We use innovative materials and LED technology to create modern, stylish and functional furniture for urban living. Click the image for more details.
Our LED flower shape lit up table furniture is designed to make your space look great with the lights on and off. Not only is each piece durable, it's also a dynamic light fixture that you can use to set the mood of any venue. Click the image for more details.
Want to know what other colors of coffee tables are available?
The leading LED furniture lighting factory in China, which supply all kinds of furniture for parties respectively. As an LED light up coffee table furniture supplier, we specialize in the design, production, and selling of furniture LED lighting. Colorfuldeco specializes in production and sales so that customers all over the world can buy LED furniture sets more cost-effective.  
Want to know what other colors of coffee tables are available?
Click here to learn more coffee table that lights up: https://glowfurniturefactory.com/product-category/led-glow-furniture/
Our offering Low MOQ, Door to Door
The MOQ of most products is 1pc, and we have a variety of styles to choose from. You can order small quantities and multiple styles together and ship them together to save shipping costs. All our glow products are shipped directly from the China factory to your warehouse. Especially in Europe, America, Canada, and Southeast Asia.
Location: Jiangbei of Huizhou Road, Huizhou City, Guangdong, China
Tel: +86 18923606158
Email: info@glowfurniturefactory.com
What's app: +86 18923606158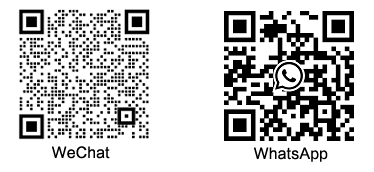 WeChat                                               WhatsApp