If you are someone who likes to spend most of your time relaxing outdoors, choosing the ideal outdoor furniture is very important. So when you think about outdoor luminous decorative furniture, one thing you definitely want to consider is that no matter what type of outdoor furniture you choose, choose the one that fits your lifestyle and comfort level. Also, choose furniture that is easy to clean, maintain, and will last for years. Today, outdoor furniture typically comes in just about every type, style, color, and texture you can imagine. Even if you are not satisfied with this, you can customize it to your specific requirements.
The latest set of combined outdoor LED lighting furniture
A great outdoor luminous decorative furniture patio lighting idea will ensure that you can enjoy a place to dine or relax al fresco as night falls as well as during the day.
Just like in your home, outdoor dining spaces need lighting. Create the perfect atmosphere for relaxing and sharing food, drinks, and conversation. Except its practical purpose is to illuminate the area when night falls. But too much lighting can spoil the cozy atmosphere and intimacy.
This article briefly introduces you to a complete set of LED patio lounge furniture lighting ideas that will help you create the perfect atmosphere for dining and relaxing!
LED Pillow Easy Lounge Chair
Colorfuldeco's Large LED Pillow Easy Lounge Chair is your child's favorite for the lighting effects and natural curves. This chair does not have its legs, it can still be used as a seat. You can rest and fall asleep without being in bed. Add this easy chair to the family area or playroom to add some fun to your child's space. It is perfect for young people who like shiny things.
Fortunately, LED lighting furniture makes it free from wires. So it is safe even for kids who are always running. If they eat and drink in the play area, you don't have to worry about spills. The large LED color-changing pillow recliner has a smooth texture and fine materials, making it super easy to clean. You don't have to worry about storage as it's definitely stackable, and you can maintain it in your garden or patio, so it doesn't get cluttered indoors.
LED Pillow Low Easy Table
The LED Pillow Low Easy Table combines innovation and fashion, art and function, table lamp and table lamp. This table brings a modern touch to any room in the home.
Cup shaped illuminated LED table lamp for restaurants
LED teardrop ceiling light
The soft, rounded shape of this LED teardrop ceiling light creates a sophisticated and sophisticated lighting function, accentuated by the simple monochrome pendant light.
Its ceiling LED light design creates an extraordinary symbiosis of light and water. The soft lighting combination creates a pleasant atmosphere for the room.
Use these lighted outdoor solar LED planters. Give your favorite speciality plants the attention they deserve. No matter where you want to light up some special celebrations for your guests, your family or your romantic lover.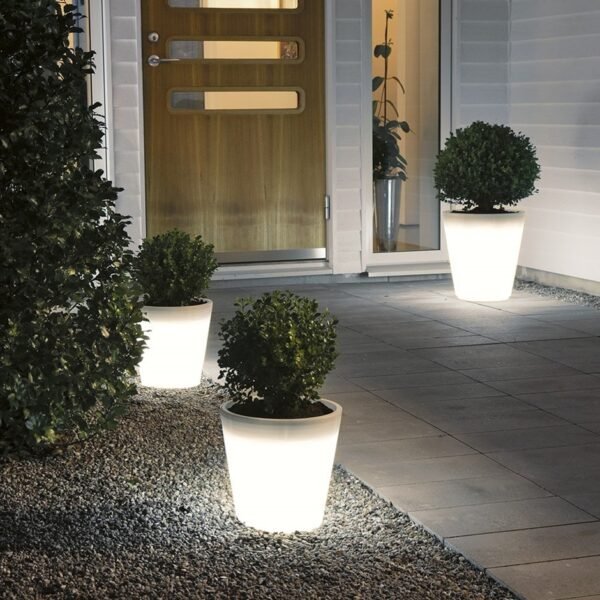 This color changing LED luminous ice bucket will transform your bottling service by presenting your beverages in a whole new way! This illuminated ice bucket cooler is a fun and stylish way to present and/or serve drinks to patrons in a nightclub or bar.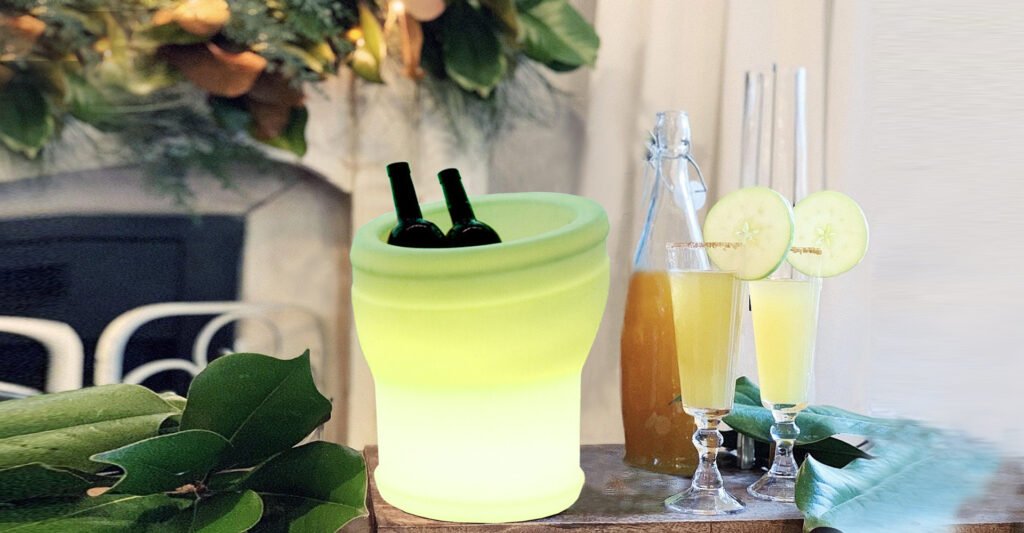 Customize your outdoor luminous lounge furniture
All of our LED furniture can be made to order. Our outdoor luminous decorative furniture is specially designed to add a logo and branding somewhere. Whether you're promoting your brand at trade shows and events, or just want to add your pub logo. We have options for all occasions. Because we do all the graphic design and print at home ourselves, the options are limitless! We can all work with you to make it the perfect fit for your application!
If you want to stand out and stand out from other nightclubs, focus on furniture as it is one of the main things that makes all the difference. When you get your nightclub furniture at Colorfuldeco, you'll be a restaurant or cafe leader. Your leisure and entertainment space becomes the first place people want to go!
You can order small quantities and multiple styles together and ship them together to save shipping costs. Looking forward to your emailing us!
Location: Jiangbei of Huizhou Road, Huizhou City, Guangdong, China
Tel: +86 18923606158
Email: info@glowfurniturefactory.com
What's app: +86 18923606158