Are you looking to host an unforgettable lounge party that your guests will be talking about for months? Look no further than LED furniture! Not only does it add a unique and stylish touch to any event, but it also creates a fun and interactive atmosphere. In this article, we'll show you the top LED furniture pieces you need to make your lounge party a hit.
Why LED furniture is perfect for lounge parties?
LED furniture is the perfect addition to any lounge party because it adds a modern and sophisticated touch. Not only is it sleek and stylish, but it also creates a relaxed and comfortable atmosphere for your guests. The soft, glowing lights provide just the right amount of ambiance without being too overwhelming. Plus, LED furniture is incredibly versatile and can be used in a variety of ways, from seating to tables and even bars.
The top LED furniture pieces for your lounge party
How to decorate with LED furniture for maximum impact
To make the most of your LED furniture, it's important to decorate strategically. One great way to do this is by using different colored LED furniture pieces throughout your event space to create a cohesive and dynamic look. You can also use LED furniture to create interesting focal points, such as an illuminated bar or a glowing seating area.
Real-life examples of successful lounge parties with LED furniture
Need some inspiration? Check out these real-life examples of lounge parties that used LED furniture to great effect:
A rooftop lounge in New York City used LED sofas and chairs to create a cozy and stylish seating area.
A company holiday party in Los Angeles used LED tables and bars to create a fun and interactive atmosphere.
A lounge party in Miami used LED cubes to create a unique and eye-catching decorative element throughout the event space.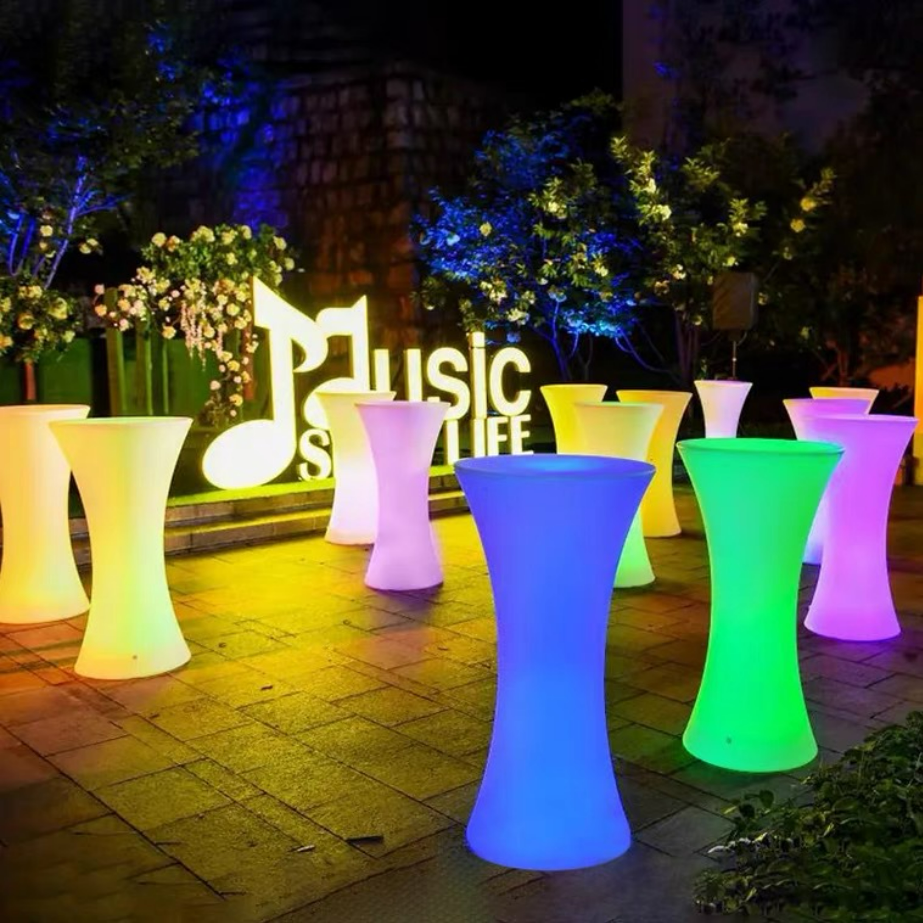 Tips for choosing the right LED furniture for your lounge party
Consider the size and layout of your event space when choosing LED furniture pieces.
Think about the overall vibe you want to create and choose LED furniture pieces that match that vibe.
Don't be afraid to mix and match different LED furniture pieces to create a dynamic and interesting look.
In conclusion, if you want to elevate your lounge party to the next level, LED furniture is the way to go. With its stylish and modern design, versatile functionality, and customizable lighting options, it's the perfect addition to any event. So why wait? Start planning your next lounge party with LED furniture today!
If you're interested in incorporating LED furniture into your next event, we invite you to browse our wide selection of high-quality products. From LED sofas and chairs to coffee tables and bars, we have everything you need to create the perfect lounge party atmosphere. Visit our website today to learn more about our lounge party furniture and contact us for a quote and additional information. Let's make your next event one to remember with stunning and functional LED furniture.