Outdoor LED nightlight glow ball lights for your landscape. Add a whimsical touch to your backyard.
Looking for a way to highlight your landscape, gardens, and outdoor spaces uniquely at night? Maybe traditional landscape lighting isn't right for you, or maybe you're looking for something that can add a special touch to your yard. These stunning outdoor nightlight glow ball lights are perfect for bringing that extra glow to your outdoor landscape garden all year round.
The most popular outdoor landscape lighting is glow night light ball
We always like to keep up with the latest outdoor lighting trends, and what we're most excited about is the popularity of glow night light ball. Combining advanced LED technology with sturdy construction, we now offer a full line of these cordless outdoor eco lights for added illumination and style anywhere you choose. Integrate them into your larger landscape lighting system, use them as night lights for your kids, or lounge by the pool with them. The LED glow night light ball is versatile and can be found everywhere!
What is an outdoor glow ball night light?
The outdoor sphere light, also known as sphere lights or outdoor glow ball night light, are lighting spheres that add a subtle, whimsical glow to landscapes. Available in a variety of different sizes, outdoor globe lights are the perfect combination of utility lights and backyard decor. The outdoor nightlight glow ball is made of PE and can withstand the elements, making it a great solution for hanging from trees.
Highlights of these fun and warm glow nightlight balls
Gives off such a warm sparkling light with lots of warm white LED lights.
They can be used as indoor or outdoor lights to bring some glow nightlight balls anywhere you want.
A statement light that can be used alone or in a gang.
Dual power, so you can plug them in, but if you don't have a plug, they can run as battery-powered outdoor glow nightlight balls.
Outdoor night light glow ball lamp can be used in a number of different ways, including:
1. A chandelier hanging on a tree. This is the most common application for the outdoor night light glow ball lamp, and for good reason! Hanging balls of light add character and an organic feel to your backyard trees. They are great decorations for outdoor parties and events, but are also great for year-round use.
2. Ground outdoor nightlight glow ball lamps. Adding a modern touch to your walkways and outdoor spaces has never been easier than with outdoor spherical lights. Firmly anchored to the ground, the ground outdoor removable glow ball night light subtly illuminates your path to perfection.
Highest waterproof rating
These fully waterproof nightlight with removable glow balls makes entertaining around the pool a fun experience for everyone. Polyethylene is not only indestructible but also floats! You can rely on these lights to create the perfect lighting ambience on the water for all your outdoor entertaining needs.
The LED light nightlight glow ball contains at least 16 beautiful RGB colors and 4 lighting modes, which can be changed by remote control. Perfect for indoor and outdoor environments.
Outdoor nightlight with removable glow balls light have a clear purpose for outdoor lighting
1. The ball light is completely in line with your outdoor lighting concept when you are in the garden. Garden lighting ideas will create a beautiful landscape that you can enjoy in any weather and garden lighting ideas especially can transform this space at night, all year round.
2. Use them in a garden landscape to create a statement.
3. These lights are also perfect for events like garden parties and weddings.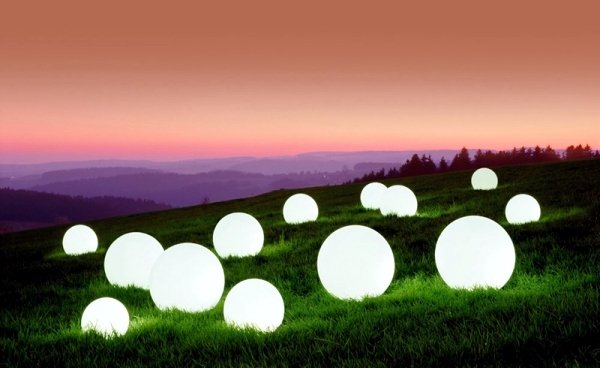 Glowing orb lamp ball can also make your commercial property shine
Color changing glowing orb lamp are not only suitable for residential properties, but also commercial and hotel properties. Welcome your guests and clients year-round with warm architectural and landscape lighting. Make it pop for holidays and special events.
China professional outdoor landscape lighting LED lit furniture lights manufacturer
What we do is to make it easier for Colorfuldeco LED lit furniture lights to create different atmospheres for different customers or tourists in resorts, hotels, bars, or various events planned around the world. The better and easier to serve customers, bring unexpected results.
Where nightlight glow ball can be a surefire way to make your event really stand out. Enhance your landscape lighting, parties, weddings, corporate events, and more. We have LED strips, LED sofas, LED lounge seating, LED tables, LED ice buckets, bar accessories, LED decor, centerpieces and mood lighting, flower pots, and more.
If there are any needs for LED furniture lights, please feel free to contact us:
Location: Jiangbei of Huizhou Road, Huizhou City, Guangdong, China
Tel: +86 18923606158
Email: info@glowfurniturefactory.com
What's app: +86 18923606158