Lighting swing is a sculpture installation set in 20 LED swing. The project represents a fusion of technology and community engagement while providing a new platform to celebrate local ingenuity. Each swing is consist of custom moulded and welded polypropylene built in three sizes for optimal use by residents of all ages.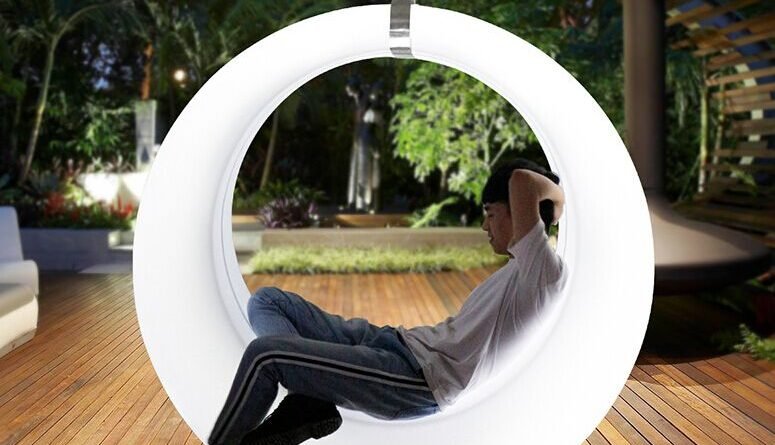 Advantage of our lighting swing
1.Better line low density polyethylene than polypropylene
Linear low-density polyethylene (LLDPE) is a substantially linear polymer (polyethylene), with significant numbers of short branches, commonly made by copolymerization of ethylene with longer-chain -Wikipedia. LLDPE has higher tensile strength and higher impact and puncture resistance than does LDPE. So you don't have to worry about the glow swing being oxidized by the air. You can use in normally form -40 degrees to 60 degrees, within cracking.
2.RGBW LED SMD 5050
Due to the uneven quality of LED lamp beads, the quality of all light-emitting lighting swing varies greatly. There are many LED for us to choose. For example, DIP technology, SMD RGB technology, SMD RGB + W technology and our SMD RGBW technology. First, about the DIP technology light panel. Because there are no white beads directly in the DIP lamp panel, the lamp panel will consume much more energy. Secondly, the RGB SMD technology panel is the same as the previous DIP panel, which consumes a lot of energy. Third, the SMD RGB + W technology has a lamp bead that directly generates white light. However, there are too many welding points on this lamp panel, which wastes too much useful space on the lamp panel, resulting in too dark overall light.
Finally, our RGBW LED SMD 5050 perfectly solves the above problems. The RGBW LED SMD 5050 is actually a 'quad' chip, meaning it has for smaller chips in every SMD. So each white LED actually has four chips inside.5050s can also be used for color-changing LED tape, with red, green, blue and white chips inside each LED. By linking this type of RGB LED strip light to a controller, you can mix any shade of any color you choose. Therefore, our LED panel can save more electric energy to work longer time reach to 8~10 hours. At the same time, because of 4 in 1 RGBE LED, our light panel can accommodate more LEDs. So our light panel are lighter than ordinary light panel.
3.Solar Powered charging mode
Our LED Solar Panel Swings are the best on solar energy system, voltage stability, Bluetooth control and after sales service in Guangdong, China. A lot of factories can't do solar lighting with swing, but luckily we can do it. Moreover, We provided customized service on lighting way, other charging way and the shelf.
4.Wireless Bluetooth Control
Compare with peer lighting swing, we not only provide the remote controller but also Bluetooth control. Generally the phone can control more 50 LED swings. So you can conveniently to control by ios or android but looking for remote controller frequently. As long as you download an app in phone, you can choose any color form the three primary colors of light. Just like our slogan: make you life colorful!
5.Safety Hand Holders
As an entertainment facility, we certainly put the safety firstly. So we design 2 hand holders in both sides, in actually, mainly other factories don't provide safety hand holders. Therefor, you don't worry about falling down when the LED swing swing too high.