Illuminated party furniture has bright LED lights perfect for any fun lighted special event! LED party furniture is a versatile lighted furniture product that provides instant colour and light at any event. In addition to enlivening event parties with brilliant color displays, the LED light up party furniture also has decorative uses.
Some LED lounge party furniture designed especially for club
The illuminated party furniture is ideal for use as a cocktail or bottle bar, nightclub, hotel, restaurant, or cafe inside or out.
LED party lounge furniture is one of the most important features of a club. It can not only enhance the club's appearance, but also help the flow of traffic, brighten a VIP area, or even allow more people to enter a club. Whatever the reason, nightclub furniture is an extremely important function in any space.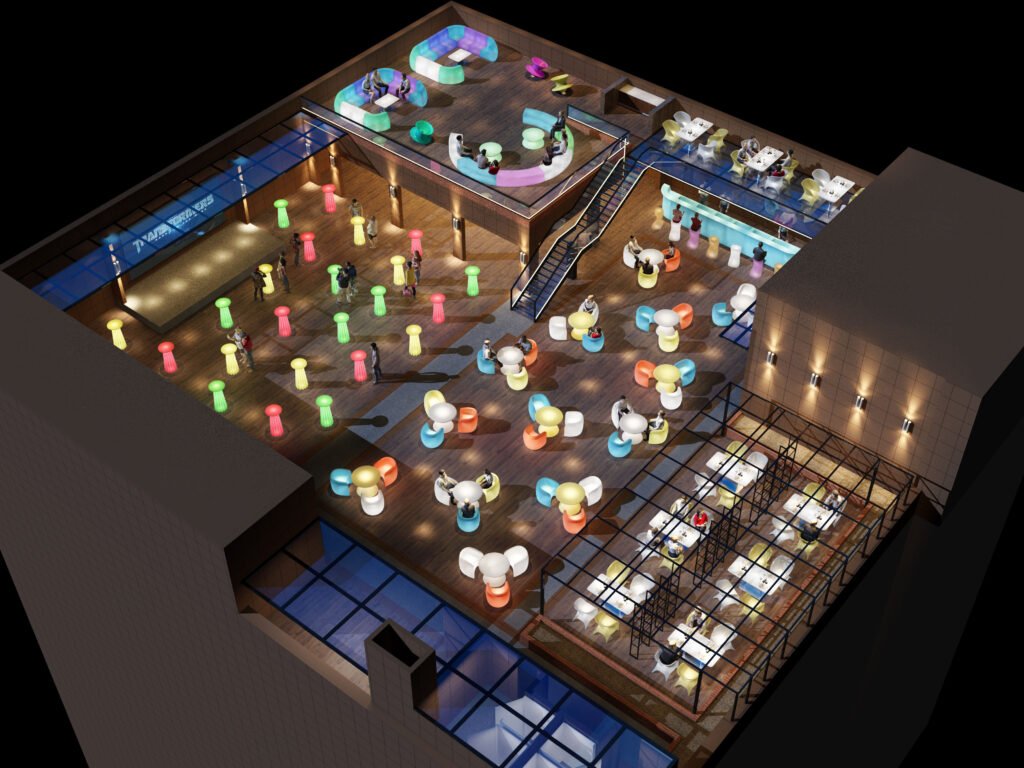 Now I would like to introduce some glow party furniture designs especially for bar, club, hotel and cafes used
Our high-Quality classy glow party furniture business enhancement For Your club, hotel lobbies, and bar. And our wholesale party furniture is modern stylish and super fun to use, both indoors and out. Use the remote to control colors and effects based on the mood of the event. Four pattern effects in 16 color variations. Create an atmosphere with color-changing furniture.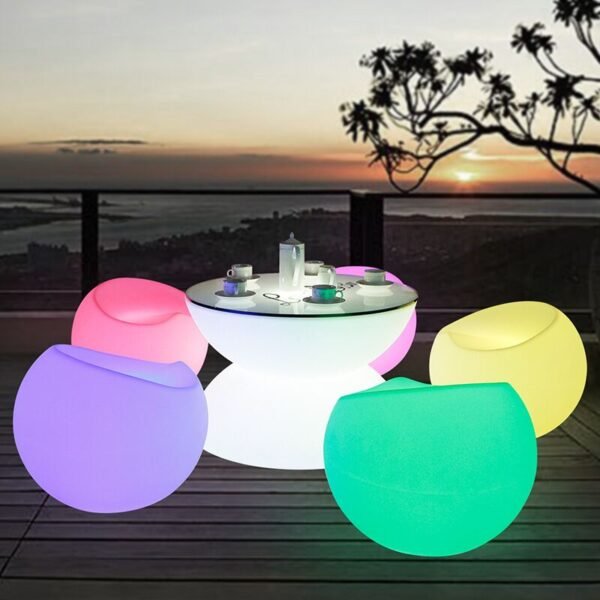 1. LED light up party furniture bar counter
This impressive illuminated bar counter furniture is the perfect accessory in any modern home min bar or club. Light up your space, and proudly display your drinks. This amazing piece not only looks beautiful but helps to create just the vibe you are looking for.
2. outdoor party furniture coffee table LED lights
Add energy to your home decor and event ambience with our cocktail party furniture to light up your life and space in the most colorful way possible. Our innovative coffee table LED lights club party furniture is actively constructed from high-quality, heavy-duty polyethylene plastic.
3. Cocktail party furniture LED bar table
Cocktail party is a good reason. The venue can be turned into a stylish lounge. Where your guests can relax and enjoy the guests and the scenery as if they were in an expensive nightclub. Creating a lounge environment is easy with our LED bar stools, glow sectional sofas, and high-back chairs. The seating itself adds an element of real luxury and taste. Without sacrificing comfort and relaxation for your guests. Additionally, LED bar tables of all shapes and sizes and a bespoke bar further enhance the bar concept.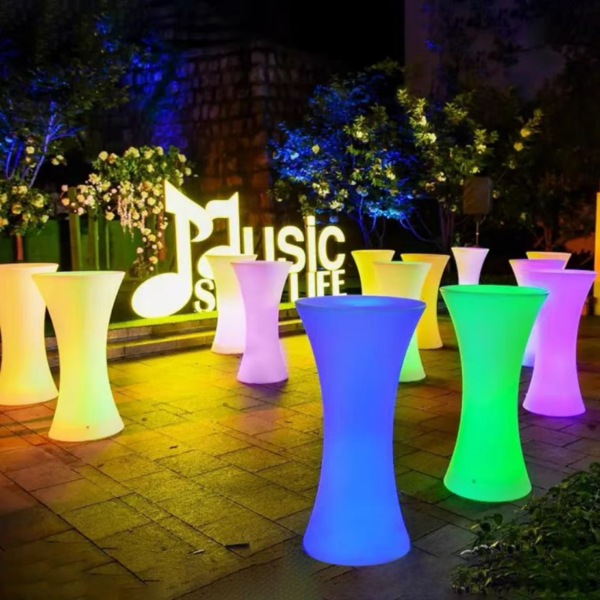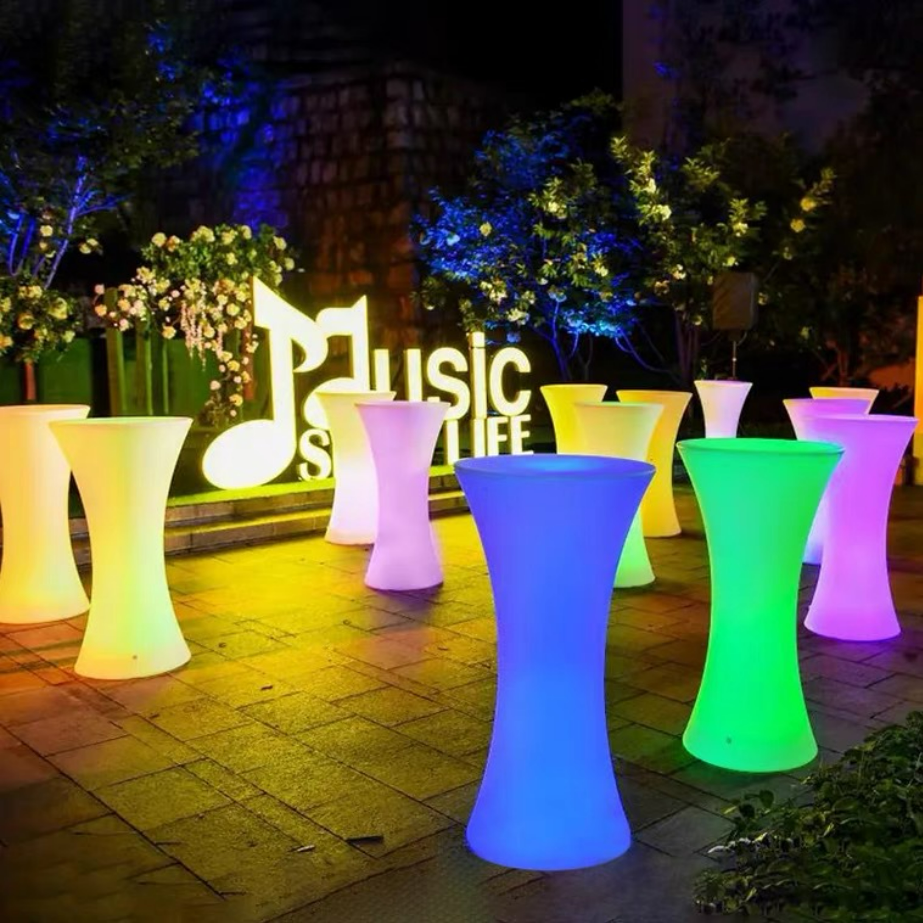 Our new modular LED sectional couch party decor furniture adds a real 'wow' factor. The fully illuminated modules can be used in many different configurations to create straight or enclosed sections, with or without corner modules.
These led lights under couch are surprisingly comfortable and are available with an optional white cushioned pad. Each module can be controlled individually, or together with the whole sofa. As with the rest of the range, this product is suitable for use outdoors where required.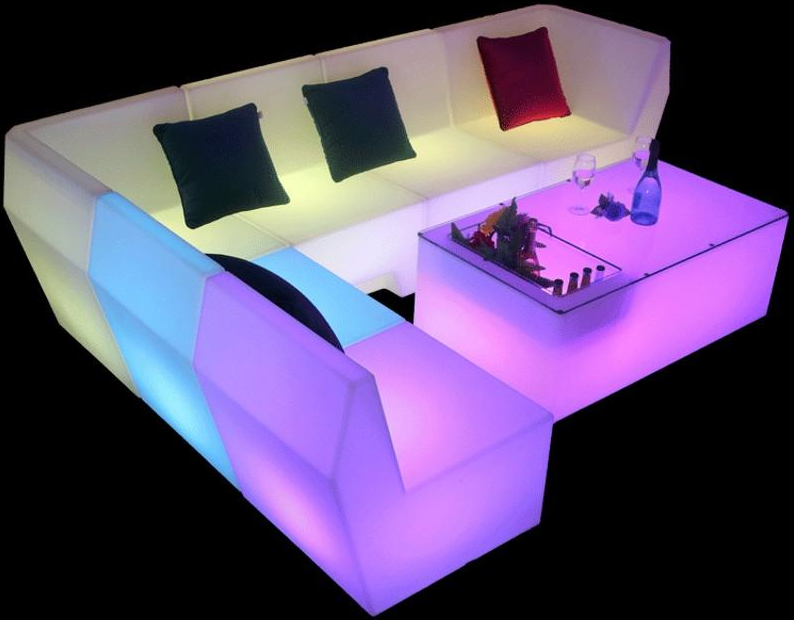 5. LED bar stool glow in the dark party furniture
You can choose between fixed and swivel high LED bar stool in a variety of designs. All furniture is extremely durable and commercial grade. Colorfuldeco Luminous Furniture Lighting Manufacturer has the best online selection of commercial-grade club bar stools. With over a dozen featured categories, we make it easy to find the perfect illuminated bar stool to match your decor.
6. planters that light up club party decor furniture
Our outdoor planters with lights with smart LED lighting can be easily set to display different colors via the app. This way you can instantly create a good vibe. Glowing planters add a little extra touch. 
Our LED outdoor planters with lights, whether plant pots, large pots, outdoor seating, or lamps, transform the simplest spaces into beautiful environments. Our furniture products enhance indoor or outdoor spaces. With its modern and contemporary design, the overall club will have greater appeal.
As a bar club owner, wouldn't you like to make your bar more outshine?
With our LED furniture lights, you can do it now!
Our Colorfuldeco LED furniture company has a huge inventory and expertise. As a loyal LED party furniture factory and LED night club furniture for sale company with many years of manufacturing and sales experience, we consider ourselves to be the company that knows LED light-up party furniture best. We can provide professional, customized service for each customer and make the best-LED furniture for each customer.
If you want to stand out and stand out from other clubs, focus on furniture, as it is one of the main things that makes all the difference. When you get your club furniture at Colorfuldeco, you'll be a nightclub club leader. Your nightclub becomes the first place people want to go!
You can order small quantities and multiple styles together and ship them together to save shipping costs. Looking forward to your emailing us!