Furniture plays an important role in the events industry. It is the first thing that guests notice when they enter the venue and sets the tone for the entire event. Whether you're hosting a wedding, corporate event, or birthday party, having the right furniture can make or break your event. Here, we'll explore 3 types of furniture that are perfect for events: rotomolded, LED, and event furniture.
Rotomolded Furniture: The Durable Option
Rotomolded furniture is one of the most popular and durable options available for event planners. This type of furniture is made from roto molding, which is a process that involves heating plastic pellets to a temperature high enough to form them into the desired shape. The end result is furniture that is lightweight, yet strong enough to withstand the wear and tear of events. Additionally, rotomolded furniture is easy to clean and maintain, making it a great choice for event planners looking for a long-lasting option.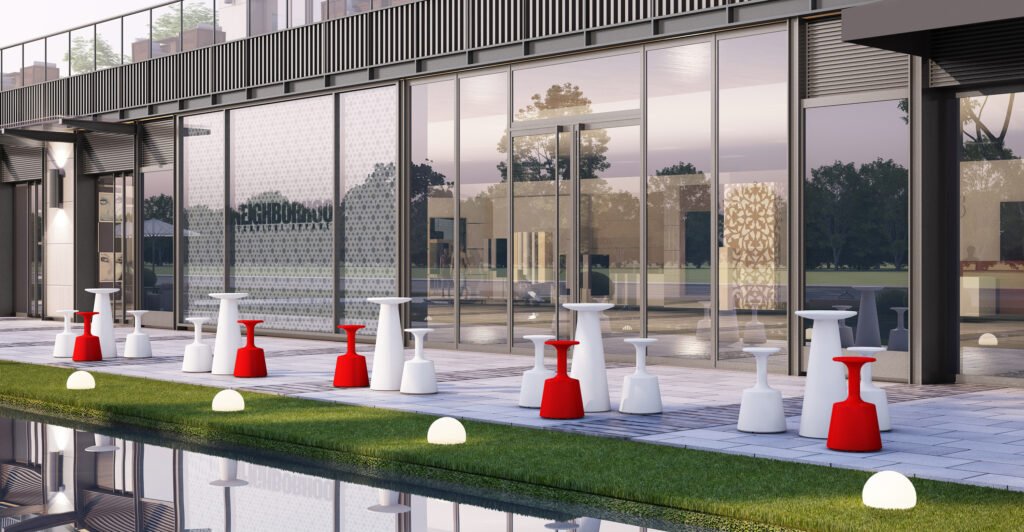 LED Furniture: The Stylish Choice
Stylish LED Furniture can be manufactured using Rotomolded technology. Rotomolded technology can be used to produce uniquely designed, durable, and weather-resistant LED furniture. It can be customized in different shapes and sizes while using visible LEDs of LED technology to create a stylish visual effect.
LED furniture is becoming increasingly popular in the events industry. This type of furniture is made with a variety of colors and designs, making it a great way to add a touch of style to any event. Additionally, LED furniture is energy-efficient, so you can keep it on for long periods of time without having to worry about a large electricity bill. It's also a great way to add a unique touch to your event and is perfect for adding a bit of sparkle and glamour.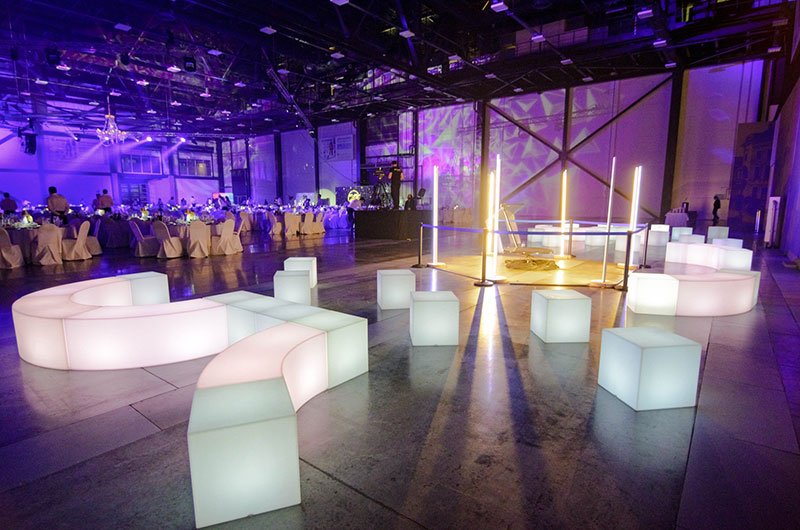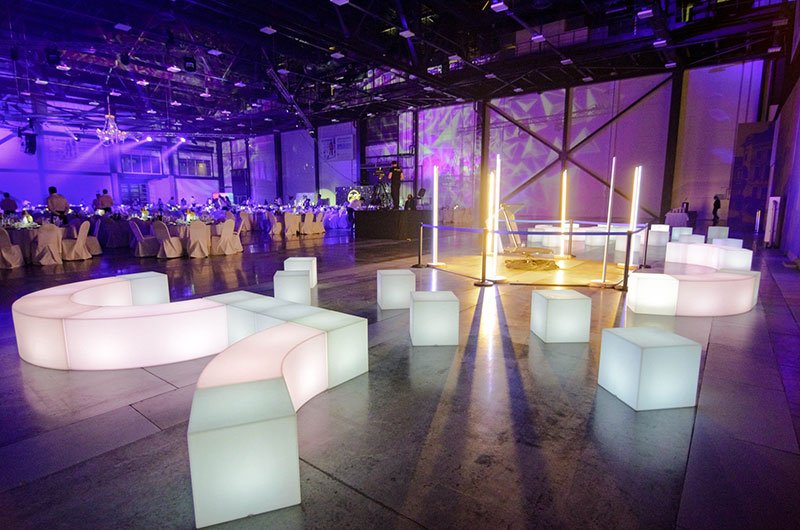 Event Furniture with LED Lighting: The Versatile Option
Event furniture and LED lighting are often used together to create an inviting and sophisticated atmosphere. LED lighting can be used to highlight event furniture and create an aesthetically pleasing atmosphere. LED lighting can also be used to accentuate the features of event furniture, such as its unique shape, color, and texture. By combining the two, event planners can create a unique and memorable event experience.
LED Event furniture is another popular option for event planners. It's designed specifically for events and is perfect for creating a comfortable and inviting atmosphere. Event furniture is available in a variety of shapes, sizes, and colors, so you can easily find something that fits the theme of your event. Additionally, event furniture is usually lightweight and easy to move, making it a great choice for events that require frequent setup and breakdown.
Conclusion:
When it comes to choosing the right furniture for your event, rotomolded, LED and event furniture are all great options. Each type of furniture has its own advantages and can help create the perfect atmosphere for your event. So, whether you're looking for a durable, stylish, or versatile option, there's sure to be something that's perfect for your event.
At Colorfuldeco, we believe in providing you with the highest quality event furniture to create a stylish and comfortable atmosphere for your event. We offer a wide selection of rotomolded, LED, and event furniture to suit any event's needs. We also provide customizable options to ensure that your furniture fits your event perfectly. Shop with us today and make your event unforgettable!
You can send an inquiry at the bottom of the page. Due to the time difference, we may get back to you later, but generally within 6 hours.