LED furniture for events is often used in parties, weddings, and exhibitions, such as shiny LED bar counters and DJ booths, to increase the atmosphere of the scene and let people enjoy a unique experience.
Popularity of LED furniture for events
LED furniture has emerged as one of the most sought-after party essentials in recent times. Be it weddings, corporate events, or birthday celebrations, LED furniture has been stealing the limelight with its bright and dazzling display. The ability to change colors, brightness and patterns has made LED furniture a favorite among event planners and hosts alike. Let us dive into the world of LED furniture and see how it can add flair to your parties and functions.
Versatility of LED event deco furniture
LED furniture is versatile and can be used in a variety of events, whether it is an indoor gathering or an outdoor extravaganza. LED chairs, event LED cocktail tables, and glow bars can create a striking effect in any setting, and they are available in various shapes and sizes to fit different spaces. The LED lights can be set to match the theme of the event or change colors to create a lively atmosphere. With LED event furniture, you can transform any mundane venue into a captivating setting.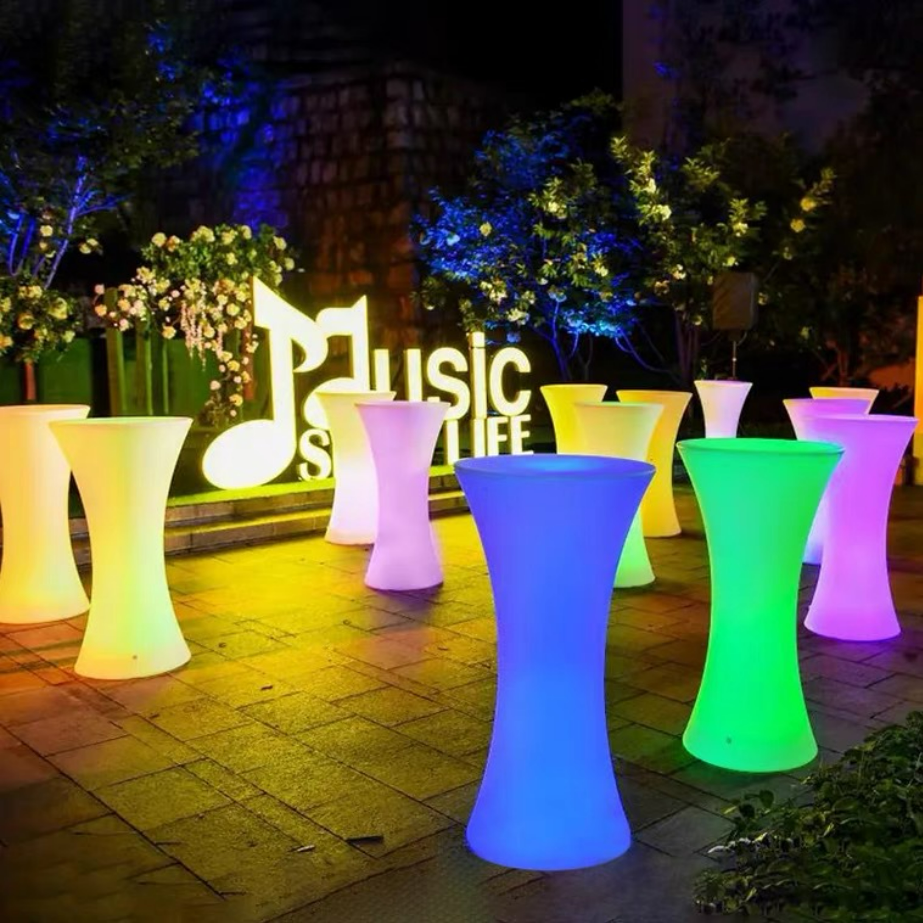 One of the significant advantages of LED furniture is its ease of use. The furniture is easy to assemble and disassemble, which makes it convenient for event planners to set up the venue quickly. The LED lights come with a remote control, allowing you to change colors and patterns with a simple press of a button. The LED lights furniture is also waterproof, making it suitable for outdoor events.
LED furniture can create a unique atmosphere that traditional furniture cannot match. The colorful and vibrant lights can set the mood for the event, and the guests can enjoy a party that is out of the ordinary. The LED event furniture can be used to highlight certain areas of the venue, such as the bar or the dance floor, creating a focal point for guests to gather around. It is an excellent way to keep the guests entertained and engaged throughout the event.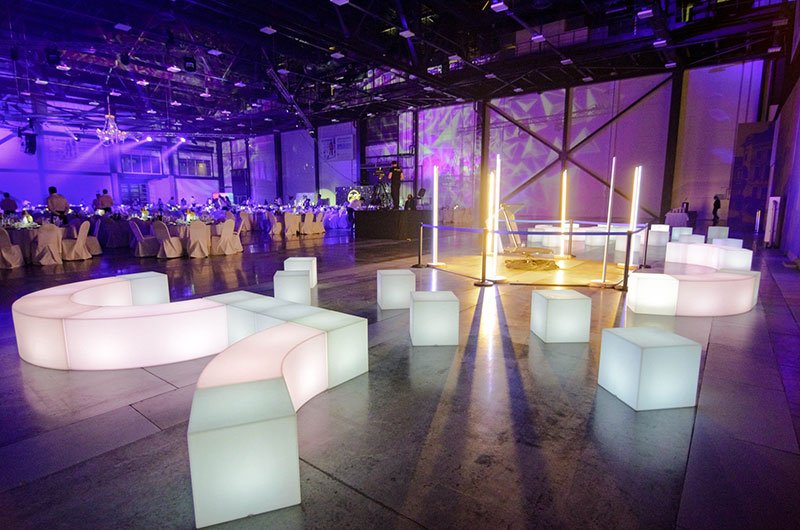 In conclusion, LED furniture for events is a fun and creative way to add flair to your parties and functions. The versatility, ease of use, and unique atmosphere that LED furniture provide make it a must-have for any event planner or host. The furniture can transform a dull venue into a lively setting, making your event unforgettable. With LED furniture, you can create a memorable experience for your guests, leaving a lasting impression on their minds.
Welcome to learn more about event furniture!