Brand: Colorfuldeco
Manufacturer: Colorfuldeco
With a cylindrical shape like that of a drum, this modernized led stool is a beautiful upscale of your typical lantern. What's great to know is that this illuminated led furniture is a seat and not a lamp. If you want to have an energy-saving, waterproof, and durable chair that glows, find it here at Colorfuldeco!
More sophisticated furniture designs are slowly reaching the market once again, as more and more people are choosing to upgrade their homes and have relaxing spaces during the pandemic. With Colorfuldeco's drum-shaped led stool, you can turn your otherwise mundane room into a vibrant and beautiful-looking space.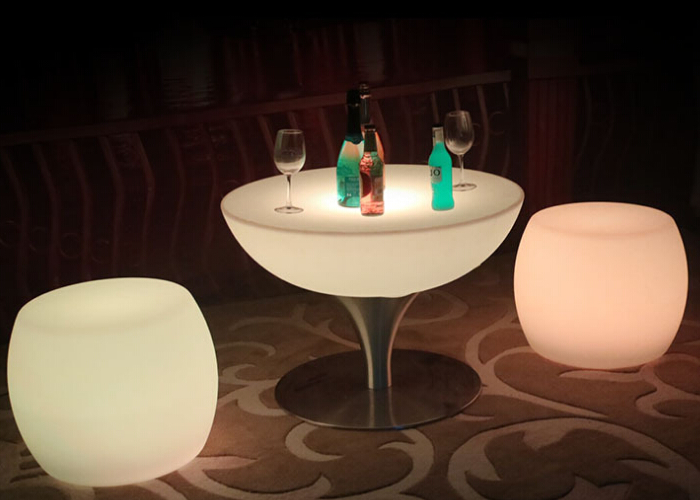 Illuminated LED Furniture
The drum-shaped led stool is not only great indoors, but it is perfect outdoors too! You can make an open-air lounge where you can sip a cup of tea during breaks at work or improve your dining area to make it more astonishing with light-up chairs.
Our homes have somehow become everyone's favorite place, so it will help lessen the pressure of working from home by creating your mini-bar. Yes, do not feel guilty about it. You need some time to re-energize too! Boost your productivity by having a few drinks before calling it a day.
With these illuminated stools, you can change the color of your room to warmer hues. Studies show that warm tones can improve our mood and lessen stress.
Holding Outdoor Events
Durable, long-lasting, and waterproof, the drum-shaped led stool has innate portability that makes it easy to move and use for various purposes. You can let them to your friends or neighbors or use them for events and celebrations. These plastic color changing led stools can also serve as a lamp at night or embellishment when you hold parties and events at home.
If you have your own office, these drum-stools can be an asset too. It can be an artsy visual décor that can evoke an impact on the people who visit you. Likewise, a clean workplace will stand out if you have a stylish façade and a well-lit receiving area.
With its elegant design and changing led lights, the drum-shaped stool will exude a warm and cozy vibe you will surely like.
Specifications:
Length: 49 cm.
Width: 49 cm.
Height: 42 cm.
Weight: 4 kg. or 8.82 lbs.