Step into a world where dining under the stars is elevated to a whole new level of enchantment. Imagine savoring delectable cuisine in a mesmerizing ambiance created by the soft glow of LED furniture. LED furniture has taken the hospitality industry by storm, transforming outdoor open garden restaurant spaces into captivating havens. In this article, we will explore how LED furniture breathes life into the dining experience, creating an unforgettable atmosphere for guests at hotels, resorts, bars, and event venues.
The Allure of LED Furniture in Outdoor Dining
Setting the Scene: Embracing the Magic of LED Furniture
Outdoor open garden restaurant dining areas, whether by the poolside, on a rooftop, or in a garden, become all the more magical with the presence of LED furniture. LED tables, chairs, and LED bar counters emanate a warm and inviting glow, setting the stage for an enchanting dining experience. The soft lighting creates an intimate and cozy atmosphere, perfect for romantic dinners, lively gatherings, and memorable celebrations.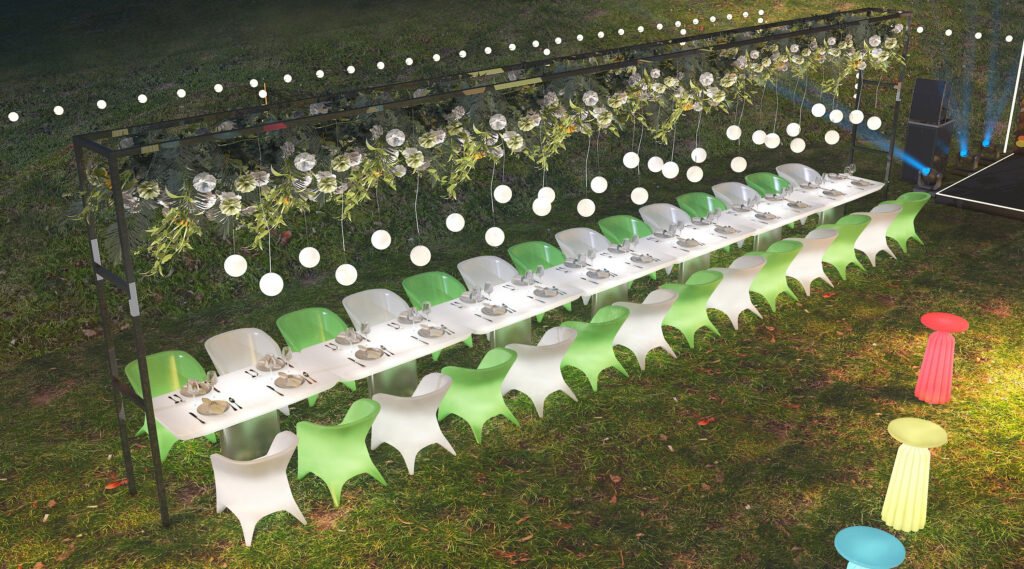 Creating an Oasis of Light: LED Furniture for Open-Air Spaces
LED furniture is the key to transforming open-air spaces into oases of light. LED sofas and lounge furniture set offer a comfortable and stylish seating option, while LED planters and decorative accents add an extra touch of elegance. Whether for brunch under the morning sun or cocktails under the moonlit sky, LED furniture enhances the overall dining ambiance.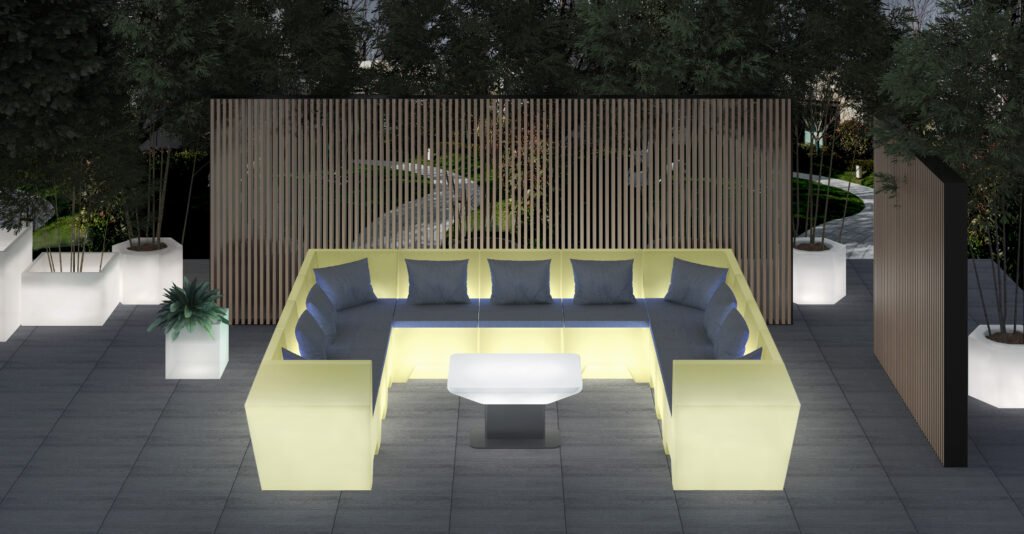 Enhancing the Dining Atmosphere with LED Furniture
Dynamic Lighting Effects: The Art of Customizing LED Furniture
One of the most exciting aspects of LED furniture is its versatility in lighting effects. LED furniture can be programmed to change colors, creating dynamic and interactive experiences for guests. A subtle transition from warm hues during dinner to vibrant colors during cocktail hour adds an element of surprise and delight. LED furniture can be synchronized to match a specific theme or complement the venue's branding.
Adaptable Designs: LED Furniture for Any Dining Style
LED furniture comes in a variety of designs and styles, ensuring a seamless integration with any dining setting. From sleek and modern LED tables for contemporary rooftop bars to rustic LED benches for charming garden bistros, the options are endless. LED furniture also caters to various seating capacities, making it perfect for intimate gatherings or large-scale events.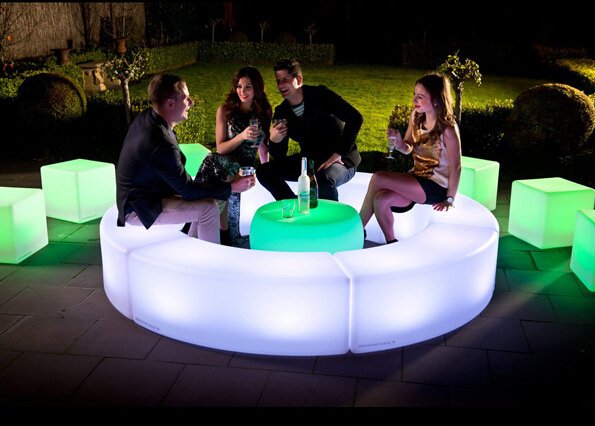 Real-Life Success Stories: LED Furniture in Action
The Enchanted Garden Dining at Villa Serene
Villa Serene, a luxury resort, wanted to elevate their outdoor dining experience for guests. By incorporating LED furniture throughout their garden dining area, they created an enchanting ambiance that left guests in awe. LED tables illuminated the dining spaces, while LED cube seating added a playful touch. The resort reported an increase in positive guest reviews and a surge in social media buzz, making Villa Serene the talk of the town.

Discover the Magic of LED Furniture with Colorfuldeco
At Colorfuldeco LED Furniture Wholesale Company, we are passionate about creating extraordinary dining experiences. Our extensive collection of LED tables, chairs, sofas, and decor pieces is designed to transform your outdoor dining areas into captivating and unforgettable spaces. From modern elegance to whimsical charm, our LED furniture is crafted with precision and artistry to complement any dining style.
Elevate your dining experience and enchant your guests with our exquisite range of LED furniture. Contact us today to explore the endless possibilities of adding a touch of magic to your outdoor open garden restaurant dining spaces. Together, let's create an ambiance that will leave a lasting impression on your guests and elevate your hospitality offerings.