As social club owners, creating an inviting and captivating atmosphere is essential to drawing in patrons and leaving a lasting impression. Enter the world of social club lounge LED furniture – a dynamic trend that has revolutionized the way lounges are perceived. In this article, we'll explore how LED furniture transforms the very essence of social club lounges, making them shine like never before.
Shining Bright: The Magic of LED Furniture
In the realm of social club lounges, ambiance is more than just a buzzword – it's the soul of the space. LED furniture brings this soul to life with its radiant glow and innovative designs. Let's delve into the key aspects of LED furniture that enhance the atmosphere of your social club lounge.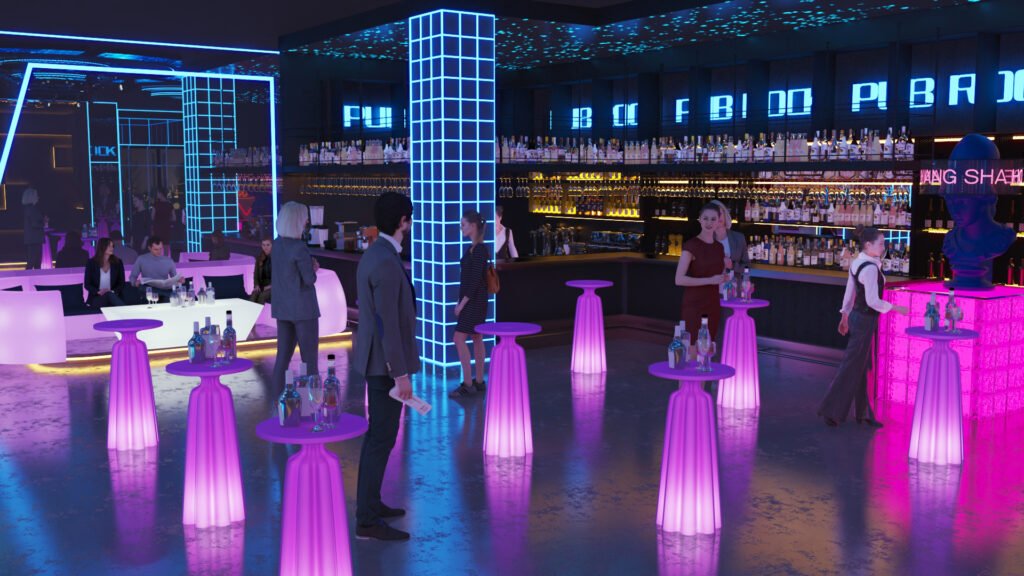 Illuminate and Elevate with Light Up Side Tables
Imagine guests sipping cocktails around elegantly glowing side tables. These light up side tables are more than just furniture – they're conversation starters. Not only do they provide a convenient spot for drinks, but their soft, colorful illumination adds a touch of enchantment. Your lounge instantly transforms into a warm and inviting haven, encouraging patrons to relax and enjoy the moment.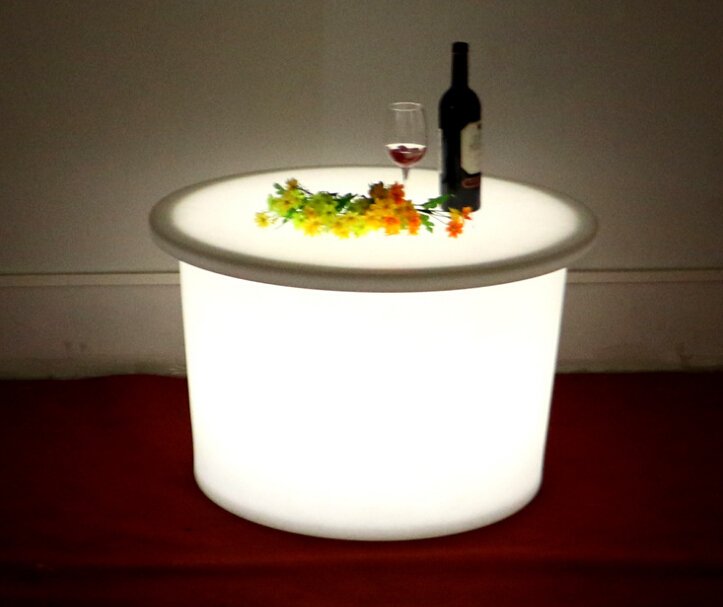 Whimsical Seating: The Pineapple Stool
Adding a dash of playfulness to your lounge is the LED pineapple stool. Its quirky design and vibrant glow set a lively tone for your space. These stools aren't just seats; they're an experience. Patrons will be drawn to their unique charm, sparking curiosity and encouraging them to stay longer.
Radiance Redefined: Light Up the Couch
Don't let your couch be just another piece of furniture. With LED technology, your couch becomes a centerpiece of radiance. Adjust the lighting to match the mood of the evening – soft and intimate or vibrant and energetic. Your patrons won't just sit; they'll bask in the light up the couch captivating glow, adding an extra layer of comfort to their experience.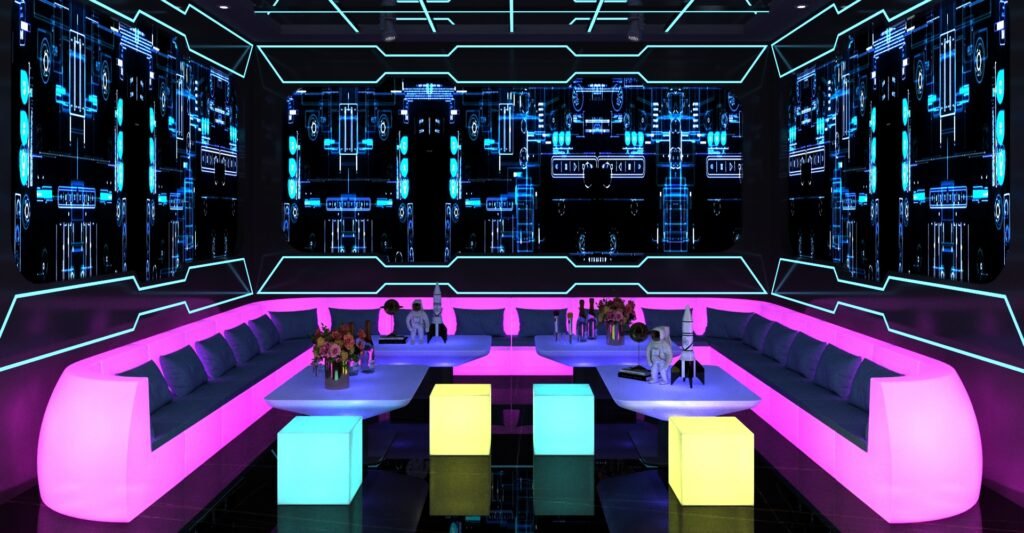 Interactive Entertainment: Light Up Balls and Cubes
Imagine the delight of your patrons as they interact with light up balls and light up cubes. These portable luminous objects add an element of engagement to your lounge. Let guests rearrange the cubes to create their seating arrangements or roll the light-up ball for impromptu entertainment. Your lounge becomes more than a place to gather – it's a playground of light.
Nature's Serenity: LED Flower Pots and Buckets
Bringing a touch of nature indoors, LED flower pots and LED buckets create a serene corner amidst the vibrant atmosphere. The soft glow complements the plants, creating a calming oasis within the bustling lounge. Patrons seeking a moment of tranquility will be drawn to these illuminated pockets of nature.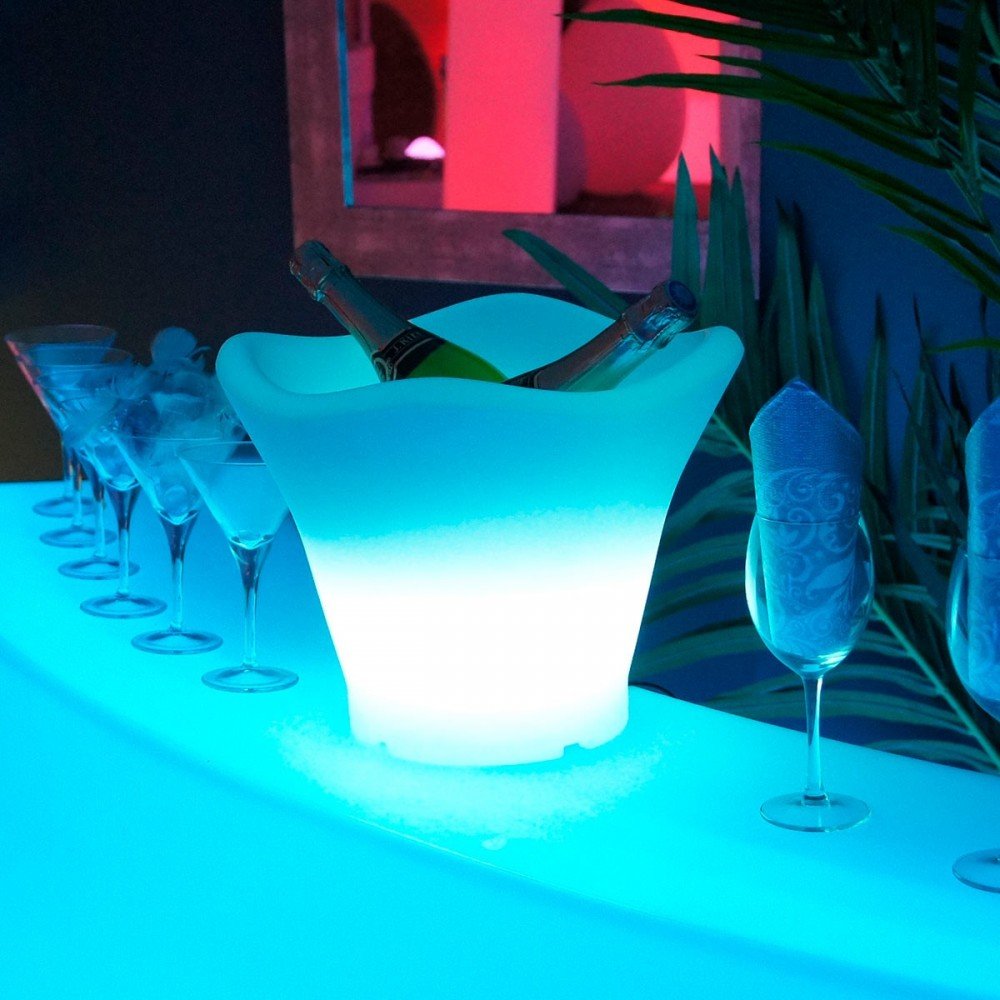 Case Study: The Luminous Transformation of Club Glitz
A striking example of social club lounge LED furniture's impact is "Club Glitz." By integrating Colorfuldeco LED furniture, this once-ordinary lounge turned into an extraordinary spectacle. Patrons marveled at the innovative light-up side tables and were captivated by the LED-lit couch. The lounge's social media presence flourished as patrons shared captivating photos of the radiant space, attracting a new wave of clientele.
Empower Your Lounge with Colorfuldeco LED Furniture
To stand out in the world of social clubs, Colorfuldeco LED furniture is your secret weapon. With an extensive range of social club lounge LED furniture offerings, including LED letters, light-up side tables, pineapple stools, and more, you can transform your lounge into an experience that patrons will cherish. Elevate your ambiance, create memories, and witness your lounge become the talk of the town.