Welcome to the world of Rooftop Nightclub Luminous Furniture, where enchanting LED illumination meets the pulsating rhythm of the night! If you are a rooftop nightclub owner seeking to create an electrifying and captivating ambiance for your guests, you have come to the right place. In this article, we will delve into the vital importance of Rooftop Nightclub Luminous Furniture in elevating the joyous atmosphere of your nightclub parties. From LED counter tables and lighted outdoor spheres to LED light cube stools, cocktail bars, ice tub buckets, lighted planters, and LED lounge chairs, we will unlock the secret to transforming your rooftop into an unforgettable party haven.
LED Counter Tables – The Heart of the Night
Imagine your rooftop nightclub adorned with LED counter tables, casting a mesmerizing glow that immediately captures the attention of your guests. Not only do these modern marvels provide a sleek and stylish space for your patrons to enjoy their drinks, but they also become the epicenter of the party. The enchanting illumination from the LED counter tables sets the stage for an unforgettable night of revelry and excitement.
Lighted Outdoor Spheres – Radiating Elegance and Fun
Take your rooftop nightclub to the next level with lighted outdoor spheres adding a touch of elegance and fun. These captivating LED furniture pieces shine brightly around the pool area, creating a magical atmosphere that entices your guests to dance and celebrate. As the lighted outdoor spheres illuminate the surroundings, they enhance the overall ambiance of your rooftop nightclub, ensuring an evening filled with joy and delight.
LED Light Cube Stools – Chic Seating with a Twist
Chic seating options are essential in any nightclub, and LED light cube stools deliver just that with a twist of sophistication. These versatile LED furniture pieces provide comfortable seating while adding a modern and stylish element to your nightclub. Watch as your guests are drawn to these luminous cube stools, adding a trendy and inviting touch to the overall ambiance of your rooftop.
LED Cocktail Bar and LED Ice Tub Buckets – Cocktails Under the Spotlight
A nightclub is incomplete without spotlight-worthy cocktails. Illuminate your signature drinks with LED cocktail bar and LED ice tub buckets, creating a dazzling showcase for your libations. These stunning LED furniture pieces not only make your drinks shine but also add a touch of glamour to the bar area. Your guests will be enchanted by the mesmerizing glow, making their nightclub experience truly unforgettable.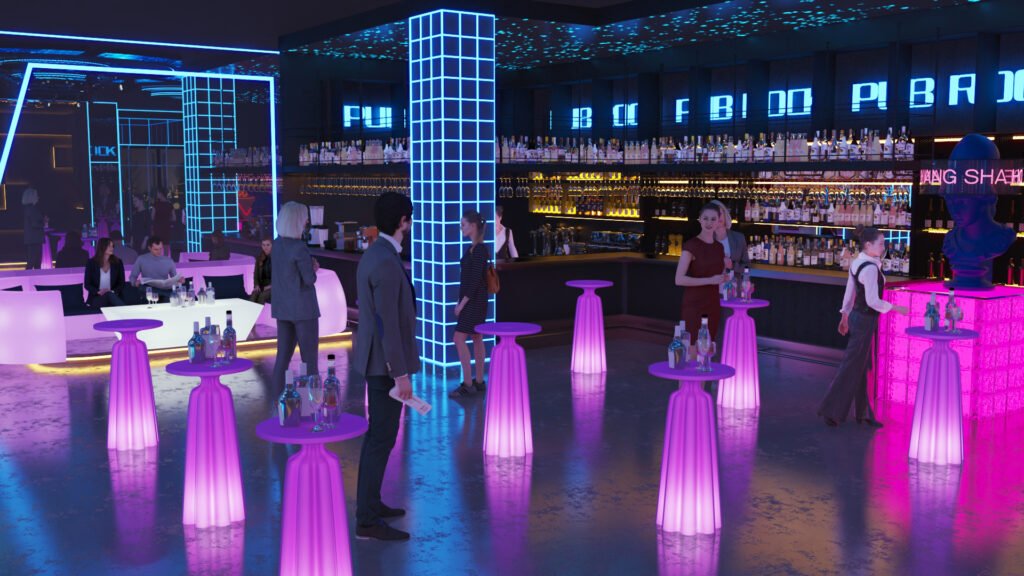 Lighted Planters and LED Lounge Chairs – A Lush Oasis of Relaxation
Create a lush oasis of relaxation on your rooftop with lighted planters and LED lounge chairs. These exquisite LED furniture pieces add a touch of nature and tranquility to your nightclub. Your guests can unwind and bask in the comfortable LED lounge chairs, surrounded by the soft glow of the lighted planters. This serene setting enhances the overall experience, ensuring your rooftop nightclub becomes a sanctuary of celebration and bliss.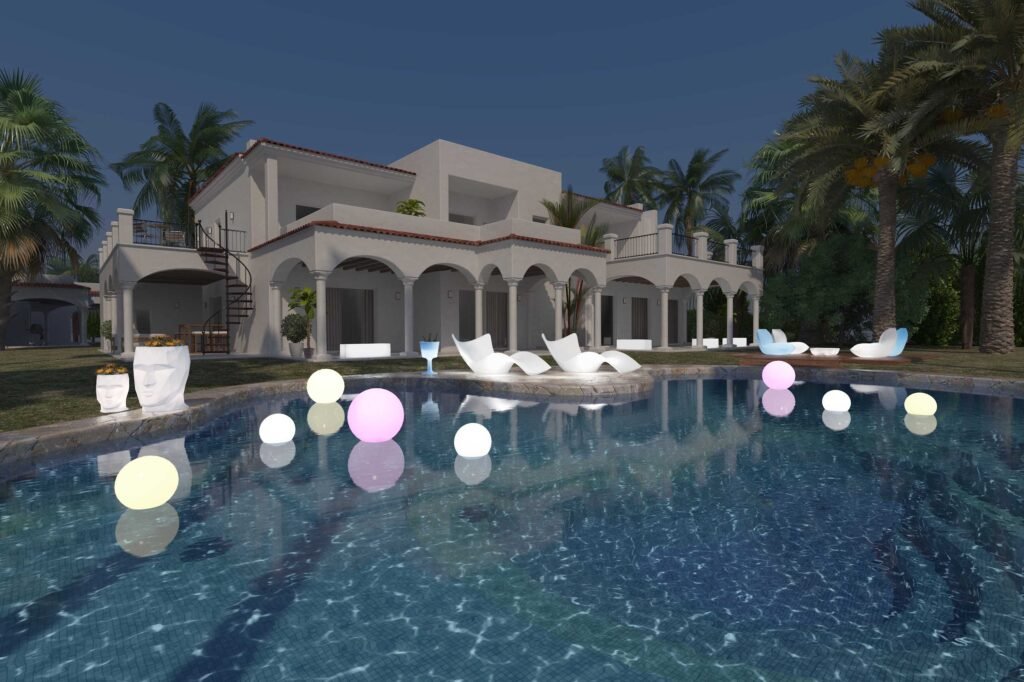 Real-Life Case Study:
To exemplify the impact of Rooftop Nightclub Luminous Furniture, let's explore a real-life case study. Starlight Lounge, a rooftop nightclub in Los Angeles, decided to elevate their ambiance with Luminous Furniture. They invested in LED counter tables, lighted outdoor spheres, and LED light cube stools. The result? Starlight Lounge became the talk of the town! The captivating atmosphere created by the Luminous Furniture left the guests in awe, and word of mouth spread rapidly. Starlight Lounge became a must-visit destination for rooftop nightlife, establishing itself as a thriving and successful hotspot.
Call to Action – Colorfuldeco LED Furniture Wholesale Company:
Now that you are inspired to elevate your rooftop nightclub experience with Rooftop Nightclub Luminous Furniture, let Colorfuldeco LED Furniture Wholesale Company be your ultimate source! With an extensive range of high-quality LED furniture, Colorfuldeco is here to help you create a captivating and unforgettable ambiance for your rooftop parties. Visit our website and explore the exquisite collection that caters to all your needs. Illuminate your rooftop nightclub with Colorfuldeco Luminous Furniture and transform your nightclub into an extraordinary and magical experience!