Introduction:
Lights, music, and a vibrant atmosphere—music festivals are known for their electrifying energy and captivating performances. In this article, we'll explore how LED furniture can elevate the festival experience, creating a visually stunning and immersive environment that amplifies the excitement and leaves a lasting impression on attendees.
Setting the Stage: Designing Your LED Festival Area
To create an unforgettable festival atmosphere, designing your LED festival area is key. LED furniture can be strategically placed to enhance different areas, such as VIP lounges, chill-out zones, and artist meet-and-greets. LED tables, chairs, and LED cube ottomans can be arranged to create comfortable seating areas that invite festival-goers to relax and socialize.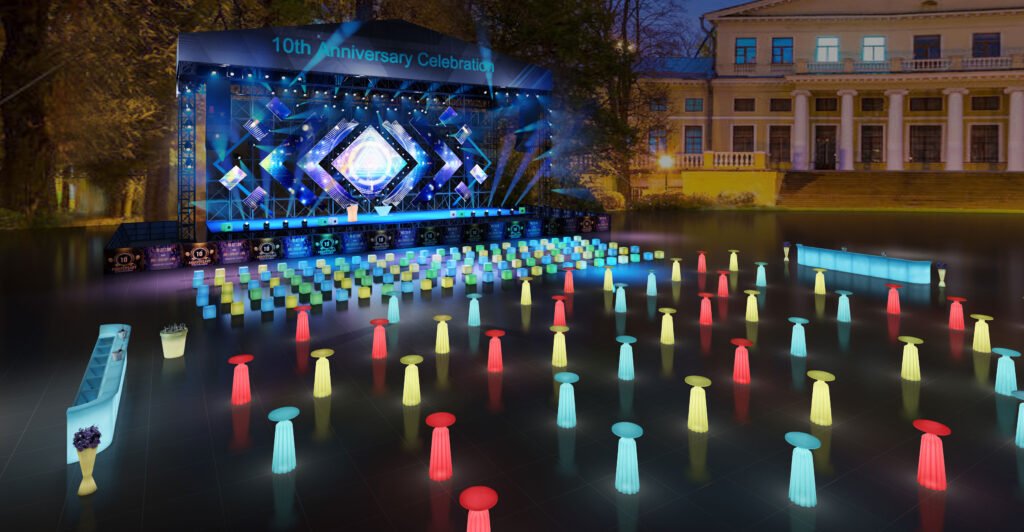 Creating a Visual Spectacle with LED Furniture
LED furniture brings a visual spectacle to music festivals, amplifying the energy and excitement. LED portable bars and DJ booths serve as focal points, featuring LED pulsating benches that sync with the beats of the music. LED decor lights elements such as archways, LED pillars, and cubes can be scattered throughout the festival grounds, creating an immersive environment that dazzles the senses.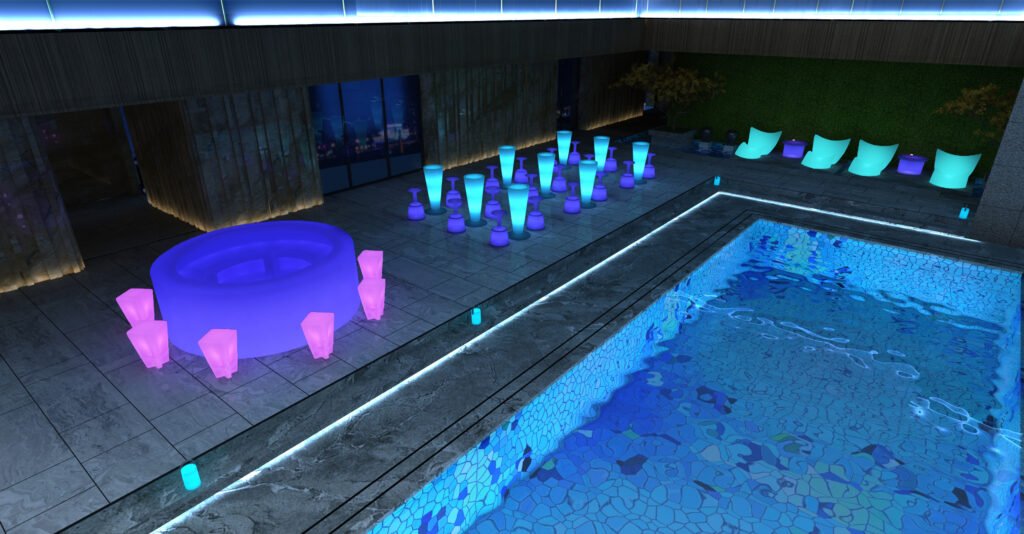 Real-life Example:
The Electric Daisy Carnival (EDC) in Las Vegas is renowned for its stunning visual displays, and LED furniture plays a significant role in enhancing the festival atmosphere. LED tables, benches, and canopies create a vibrant and futuristic ambiance, complementing the festival's electrifying music and captivating performances.
Engaging Music Festival-goers with Interactive LED Furniture
Interactive LED furniture adds an extra layer of excitement and engagement for festival-goers. LED dance floors that respond to movement and music encourage attendees to let loose and dance the night away. LED photo booths provide a fun and Instagram-worthy opportunity for festival-goers to capture memorable moments. These interactive elements not only entertain, but also create a sense of community and shared experiences among attendees.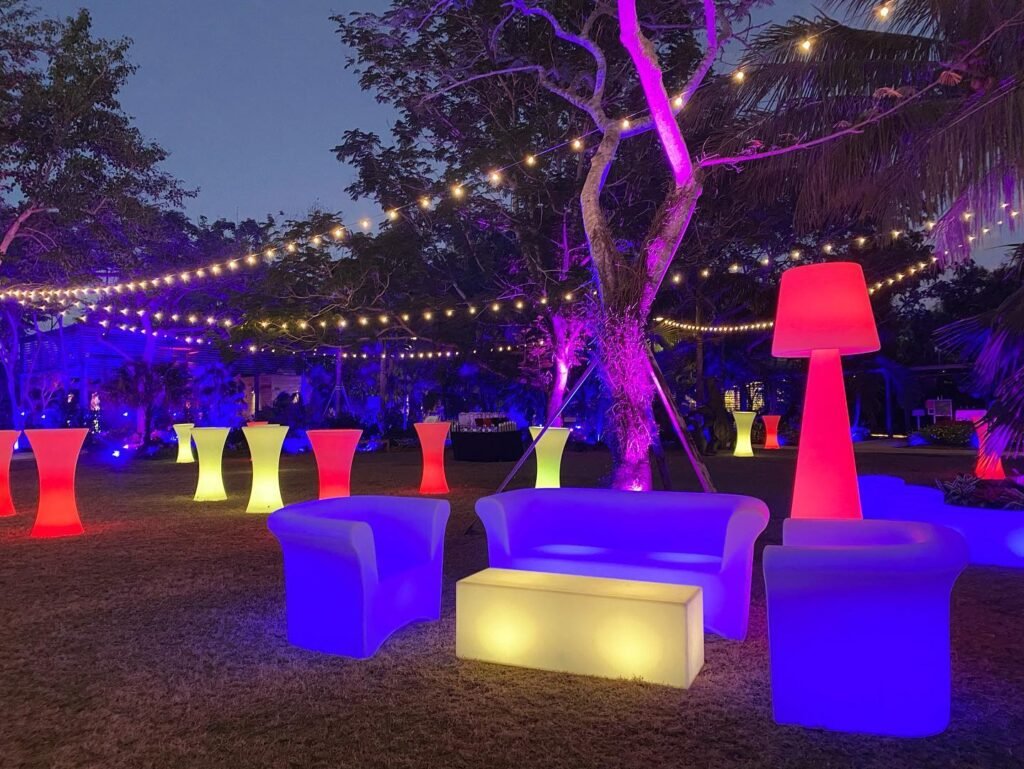 Conclusion:
Transform your music festival into an immersive and visually captivating experience with LED furniture. From designing your festival area to incorporating interactive and visually stunning LED furniture pieces, you can create an atmosphere that sets your event apart. At Colorfuldeco LED Furniture, we offer a wide range of LED furniture products designed to elevate your festival experience. Contact us today to explore our LED furniture collection and make your next music festival shine brighter than ever before.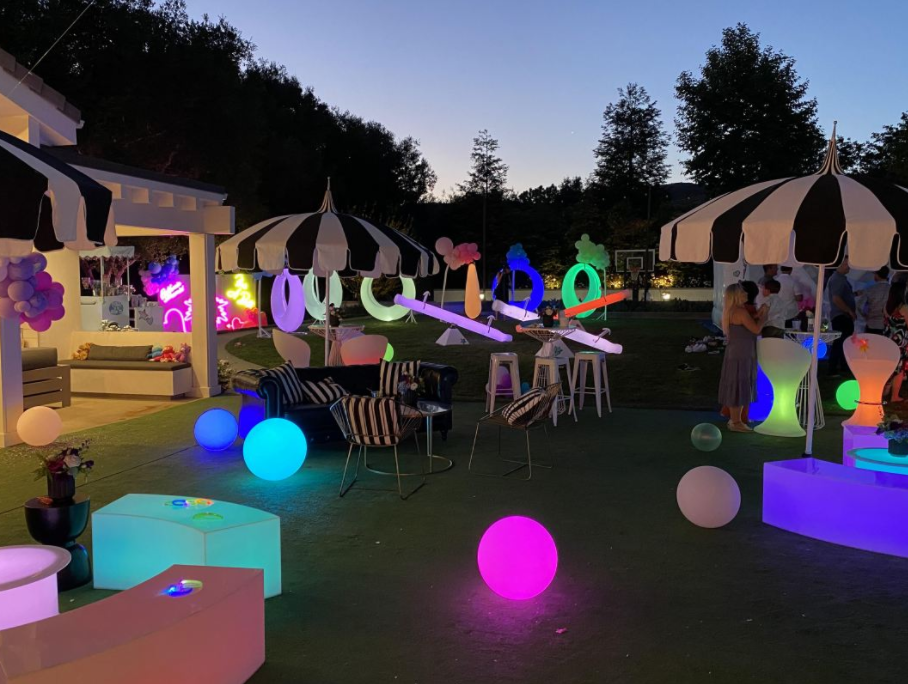 )