We are often asked by clients how best to integrate a variety of modern LED furniture into events. So we decided to create this short blog. Show off some ideas that will inspire you as you create your event/party concept. Whether you want to use full glow or just add accent lighting and some shimmering color to the room. We can meet your needs!
See how you can create a different event theme with our LED lighted furniture and decor!
We are LED furniture manufacturer from China
All our LED furniture is manufactured to high quality standards. Always take into account the complete satisfaction of the user. without leaving the question of its aesthetic decorative qualities. As it is made of high-grade polyethylene. All of our products can withstand outdoor heat and direct sunlight. And thanks to its waterproof LED light source, rain won't be a problem. Quality at the moment
furniture.
How to use our LED lighting furniture and decoration to create a different event theme?
Every event is different and every client's vision is unique. We have provided design consultancy for so many events. Helped curate multiple settings and bring ideas to life.
Whether you're organizing a party, wedding, or just looking for extraordinary decorations. You all have to keep an eye on the latest trend in event planning – LED furniture or also known as illuminated furniture.
LED furniture for special moments and events
Once you implement our LED furniture for them, your events will never be the same. The fun and colorful event will definitely affect the atmosphere and cause a lot of talk.
Even for those small meetings with friends or family, our furniture with LED lighting deserves a modern and fun touch. Surprise your loved ones and let them remember one of their best moments.
Most of the large corporate and social events we've been involved in include some sort of lounge seating area. Whether creating an upscale and welcoming seating area for a cocktail party. Or create a really compelling VIP area. Our LED benches, cubes seats, LED lounge tables, and upcoming LED modular sofas will all be a treat.
At any corporate event, party or wedding, the bar is always a busy place! Some venues and event spaces are not properly equipped with full-service bar areas, especially if events are held outdoors or in ballrooms. So what if this is a problem? Our modular, wireless and portable LED strips can be set up quickly and efficiently anywhere. We have a complete range of LED bar furniture. There is always one you like.
outdoor bar glow furniture
Inexpensive Alternatives to LED Centerpieces
Lighting is a vital element in any event. Uplights for banquets, dining tables, and room perimeters are common sources of ambient lighting. And centerpieces are very delicate and expensive, especially when fresh flowers are used. Our glow balls are an inexpensive alternative to other expensive centerpieces. It makes a bold statement and really adds depth to the entire room. If elegance and elegance on a budget is what you want. Then these might be a good choice.
Who doesn't like a good dance! When the music gets heated and the urge to shake the booty takes over, most of us head to the dance floor. Our upcoming LED dance floor will be the talk of any party. and be the focal point of your event.
LED number and letters in action
Personalization is huge. You want people to remember your event long after it's over. Whether it's your brand or the name you want to be highlighted. Marquee LED numbers and letters are a sure-fire way to convey information while filling a room. When you position them strategically, they can have a huge impact.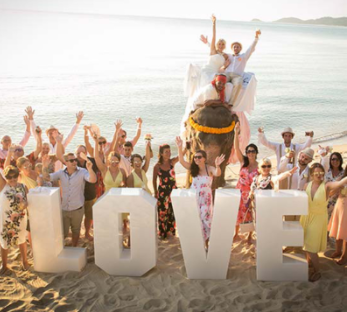 LED Columns, pillars and glow flower pots
These items can be used in a variety of ways. But the most popular use seems to be when clients want to create clear separations and define specific areas. Vital seats and aisles are some of these very popular uses. As well as using them to create bright ambient entryways. First impressions matter. So imagine seeing these on the red carpet or at the gate. They add to the homey feel and help guide guests to where you want them to be. They can also be used as a backdrop for areas you want to pay special attention to, such as the main table.
LED lighting furniture manufacturer
Our LED furniture is perfect for any occasion, whether it's a celebration, a meeting, a dinner with your partner, or even a moment of personal relaxation. With perfect lighting, it creates a special environment for every occasion. You can choose the color via the remote control of our furniture. Don't leave our moment-changing technology.
LED furniture is available in a variety of designs, colors and sizes. make it versatile. and can be used in a variety of ways. Add a lovely glow to your event. Lighting furniture such as chairs, tables, planters, candlesticks, benches, cube seats and dance floors can be placed in wedding venues, restaurants, hotels, poolsides, exhibitions, nightclubs, gardens and lobbies. The possibilities are endless!
Choose the color of LED furniture that suits you
You can harness the power of color to evoke different emotions in your visitors with LED furniture. You can choose the color that best suits the occasion. Such as lighting furniture for a product launch event in your corporate brand colors.
The list below shows you the colors of LED furniture to set the mood of your event:
Black – Power, Elegance, Elegance, Sophistication
White – Purity, Elegance, Peace
Red – Passion, Desire, Romance
Blue – Calm, Honor, Sadness, Loyalty
Green – jealousy, vitality, optimism
Yellow – joy, energy
Purple – wealth, wisdom, nobility
Brown – natural, elegant, confident
Orange – energy, youth, creativity, enthusiasm
Location: Jiangbei of Huizhou Road, Huizhou City, Guangdong, China
Tel: +86 18923606158
Email: info@glowfurniturefactory.com
What's app: +86 18923606158