Garden furniture is a sure-fire way to make your outdoors really stand out. Your backyard or balcony can make the most of your space. Enjoy your outdoor space with our amazing collection of garden furniture.
The best garden furniture and essentials for the most comfortable decor. Patio and garden furniture decorating ideas. Recreate a casual atmosphere in your backyard with our garden furniture suggestions.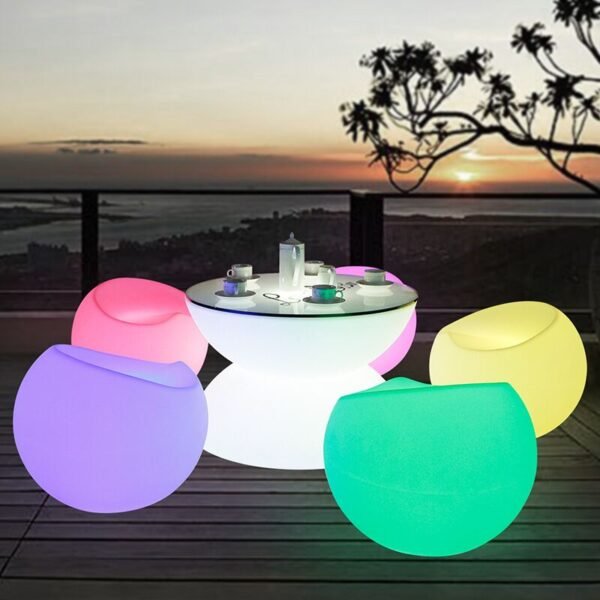 The best LED garden furnitures for the most comfortable decor
Our LED outdoor garden furnitures are perfect for gardens of all shapes and sizes, from compact options and clever storage for teacups for relaxing under the night, to large and spectacular sets ideal for fun garden parties or gatherings. Our garden and patio furniture are available in a variety of materials, depending on your style or preference. Collected the following backyard furniture lighting and essentials to upgrade your outdoor space and make it more attractive.
The LED sofa outdoor patio futniture sets the stage for a modern space full of casual flair.
The LED sofa outdoor patio furniture sets have 16 different LED colors, you can change it to your favorite color by remote control. Or you can choose automatic RGB multicolor change on the remote. Powered by a rechargeable lithium battery, you can take this LED sectional couch anywhere to enjoy and relax. Great for stretching and relaxing after a long day.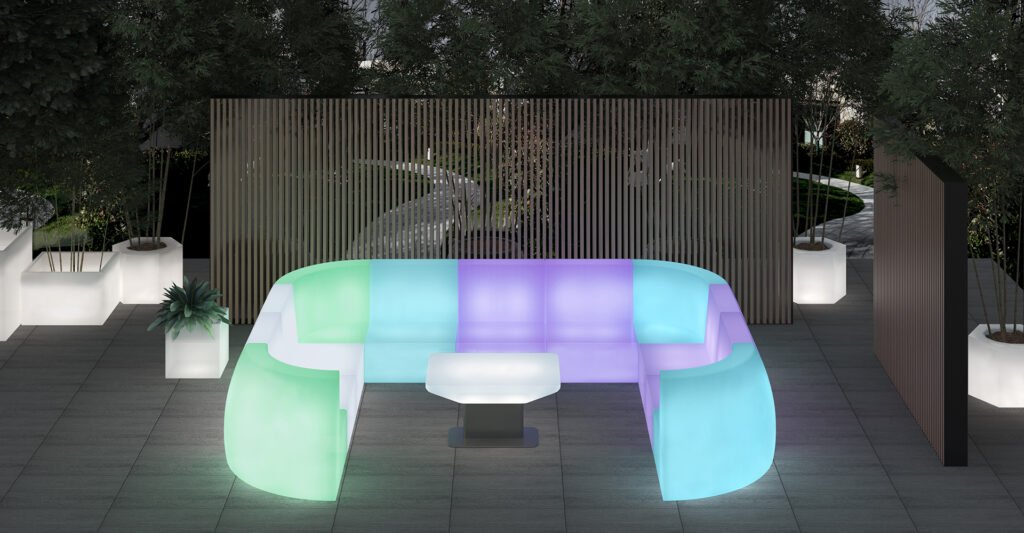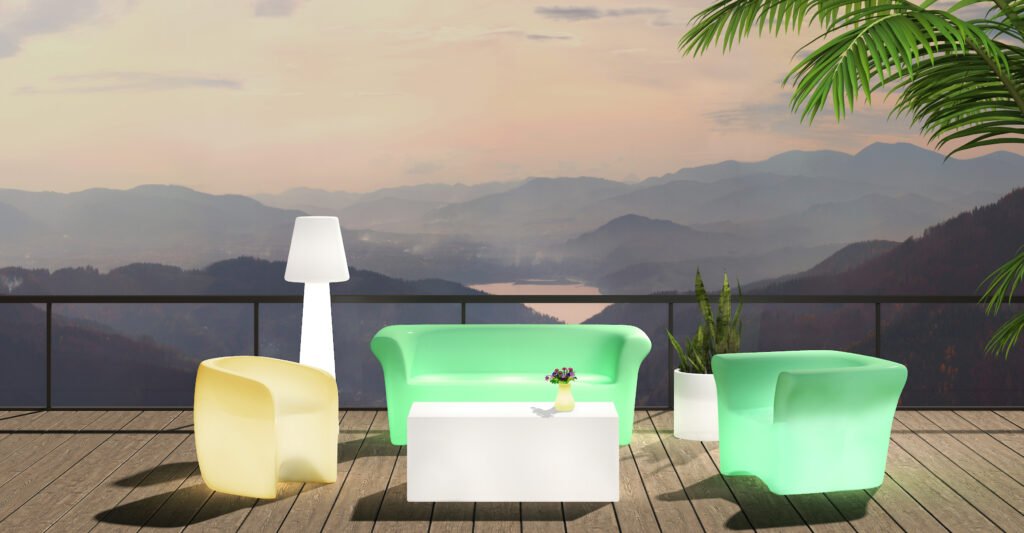 If you want to put this LED sofa seats in KTV room, bar, cafe, disco, nightclub, garden, cinema, hotel, etc., the luminous sectional sofa with led lights is your ideal choice. Not only can it be used in entertainment venues, but also at home.
Luminous LED light up table backyard furnature
Add energy to your home decor and event ambiance with our LED light up table backyard furniture to light up your life and space in the most colorful way possible. Our innovative LED cubes are actively constructed from high quality heavy duty polyethylene plastic.
High quality LED illuminated plastic light armchair for backyard patio furniture
Not everyone is lucky enough to have a large garden with a wonderful patio, but if you do, why not set up an outdoor seating area with a coffee table to enjoy the fresh air and sunshine while taking a break?
Appreciate novel things in a resolutely modern look with this Light-up sofa from Colorfuldeco, the LED Light-up Plastic Light Armchair. It is an elegant piece of outdoor backyard patio furniture that will suit your coffee area well.
Backyard light up swing chair furniture that adds unique personality to your garden
A heart pendant usually symbolizes love, deep affection, or, at least, deep as for someone. So in appearance, our talented designer combines the characteristics of circles and triangles. A heart-shaped LED light up swings furniture chairthat resembles a thickened ring is made on the basis of a circular swing. This light-up swings symbolize the happiness of different ages and people's colorful yearning for life. Just like the meaning of our slogan: make your life colourful! Amaze your guests with outdoor patio furniture.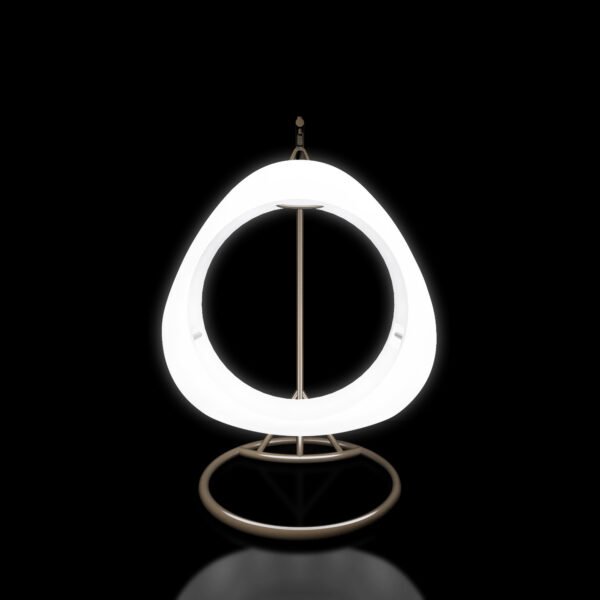 Add ball light backyard lawn furniture to enrich your garden
When you place the ball light from smallest to largest in the garden, you will create an interesting and harmonious composition. Get the guests' attention. There are really many possibilities. So all you need is a little creativity.
Our outdoor sphere light is a masterfully crafted outdoor sphere light that warmly enhances any outdoor living space.
Finally, of course, flower pot solar lights decor furniture for patios and gardens
Sturdy and gorgeous flower pot solar lights decor furniture will add luster and charm to your favorite herbs, shrubs, and green plants. Watch your plants grow as they grow. They will thrive in flower pot lighting. It is also very suitable as a standalone decoration.
These outdoor planters with lights will give an impression of charm and elegance. Let your friends and neighbors enjoy their charm. Use illuminated planters outdoor of any shape, size and design to set off your home, yard, and garden. These charming and cute centre decorations are also UV stabilized. Help to enhance the style and grade of your home.
Colorfuldeco furniture lights LED factory for outdoor patio
Colorfuldeco is professional furniture lights LED factory in China. focusing on export all over the world of hotel, Bar, and Resort events decoration of furniture with LED lights. If you are looking for a full range of high-quality garden furnitures, your search is over. We have a variety of styles to choose from. Our has a selection of garden furniture sets to suit your wants and needs!
You can order small quantities and multiple styles together and ship them together to save shipping costs. Looking forward to your emailing us!
Location: Jiangbei of Huizhou Road, Huizhou City, Guangdong, China
Tel: +86 18923606158
Email: info@glowfurniturefactory.com
What's App: +86 18923606158