Personalized LED Ball Lamp 40 cm, 15.7 Inches, Colorfuldeco
Brand: Colorfuldeco
Manufacturer: Colorfuldeco
Advanced custom personalized LED ball lamp 40 cm, bright and vibrant. We can personalize with your logo, text, or design.
Unique personalized led ball lamp 40 cm from Colorfuldeco
You can use personalized LED ball lamp 40 cm as a promotional brand light with your business logo. Also, custom display are sure to be the focus of your next meeting or event.
It can also be used as a corporate gift to key customers and as a backlit light box for retail displays or as a promotional lighting sign at trade shows or exhibitions.
This custom led ball lamp will not only help enhance your brand awareness among your existing customers. It also helps you attract new prospects and turn them into customers.
Besides, this personalized lamp is sure to leave a memorable impression.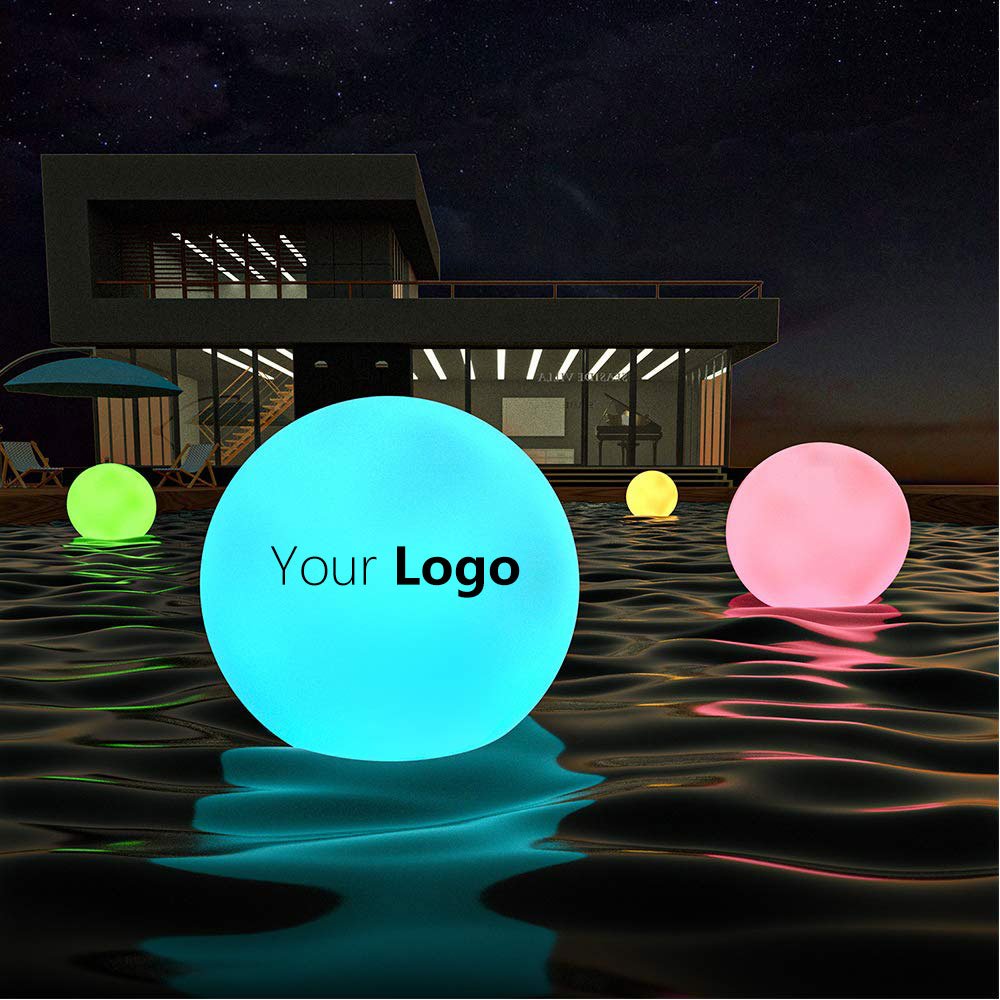 LED ball lamp characteristics
IP68 waterproof: completely waterproof and dustproof. Throw them within the bathtub or swimming bath. 
Portable and rechargeable: This mood lamp becomes a transportable centrepiece. You simply can take with you to bring the simplest light to your event. It's powered by a chargeable internal battery and lasts 6-12 hours.
Color variations :16 beautiful RGB colors and 4 lighting modes for perfect indoor and outdoor environments. LED pool balls' multiple lighting effects create a special atmosphere.
Remote control: remote to pick and alter 16 different colors of sunshine. 5 levels of dimming, 4 sorts of cold light transition effect.
Where can use LED glow lamp?
You can use it as a modern dimmable floor lamp, designer floor lamp, home, event, wedding, party, restaurant, hotel, lounge, bar, club cordless decorative lamp.
Product size: Dia.40 cm
IP Rating: IP68 (completely sealed against dust ingress and moderate water jets)
Rechargeable: 2000mAH, Li-ion Battery
Output: DC 5V 1A
Working time: 8- 16 hours (depending on brightness and color settings)
Recharging time: 2-4 hours
Material Type: Plastic (can float in the swimming pool)
Light Color: RGB 16 color changing freely
LED floor lamp, rechargeable

Remote control

Power adapter for charging
How do we produce your lamps?
Your Colorfuldeco decorative lights will be hand-customized using ultra-thin, waterproof, precision-cut vinyl.
This will provide a high quality look and feel – far superior to direct printing.
All lights are hand-assembled and personalized in our own workshop.
Note: Severe use (e.g. scratching with a sharp object) may damage vinyl or lamp surfaces.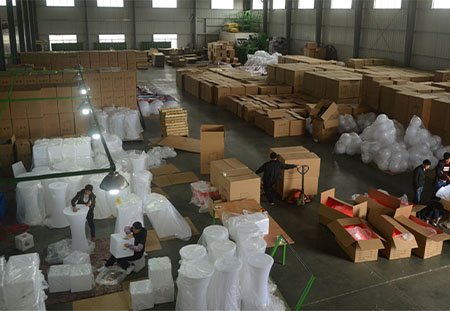 Video of LED furniture factory Colorfuldeco
Q1. Do you accept LOGO printing on the product?
Yes, we accept printing. Please send your LOGO to sales people.
Q2. How long is the warranty?
The warranty is 1 year.
Q3. What's PE?
Plastic PE, is Polyethylene, characterized by corrosion resistance, electrical insulation (especially high, frequency insulation), low-pressure polyethylene suited to make corrosion-resistant parts and insulation parts.
Q4. Is it difficult to clean the products after use?
No, you can use alcohol or detergent to clean them, and it will look new.
Q5. What should we concentrate on when using this type of product?
Do not attempt to dismount any LED section and don't place it too on the brink of the hearth and heat area. Use only the charger provided by our company, and skim the user guide sheet within the package carefully before using.