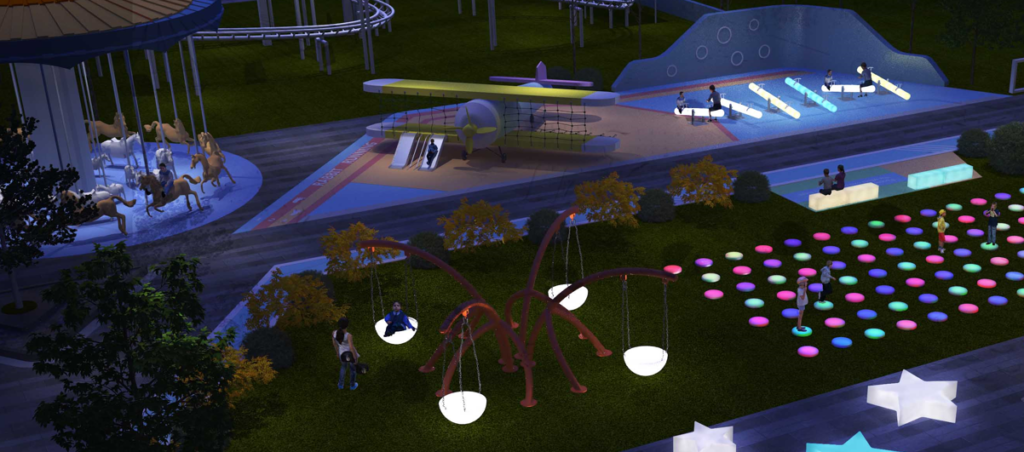 LED glowing swing with round seat for sale in china factory
We are providing various models of LED swing furniture for projects and events. LED glowing swing with round seat for sale in China factory.
Our plastic illuminated LED glowing swing seat support 16 color options on the remote control by the free remote control. But if you choose to control the color with your phone, you can choose any color from thousands of RGB colors. Second, there are four color modes to choose from, such fade, smooth, strobe, and flash.
Outdoor essentials – LED outdoor swing chair

Backyard, park, and playground entertainment just got better.
Features:
1. Strong and good looking: 100% New Polyethylene material, through rotational molding process, each item can hold a weight of over 300kgs,there is no problem even you strike, drop, scratch it.
2.ECO friendly, seamless and beautiful, lightweight and durable.
3.Multi-color & color change: The RGB led provide 16 static colors and 4 automatic color changing modes
4.Rechargeable:Lithium battery powered, which can last 8-16 hours after 5-6 hours full charged.
5.Energy saving:Low power consumption led, 0.5W-5W
6.Waterproof:Protection grade IP65-IP65, all the items can be outdoor use, even can work in the water for some items.
Product Name: LED glowing swing with round seat
Product model: A250J
Product color: white
Product material: PE
Product size: 101 x 101 x 49 cm
Product weight: 12 kg
Product battery powered: Li-ion Rechargeable Battery(4000mAH)
Voltage: AC:100V-240V
Adaptor: DC 5V adaptor
Plug type: US 2 pin plug
Light: RGB Light
Charging time: 4-8hours
Working time: 10-12hours
Waterproof standard: IP65
Lighting mode: Intelligent remote control
1* Adaptor (Plugs are different in different countries: AU, EU, UK, US)
1* Remote Controller
1* English Operating Manual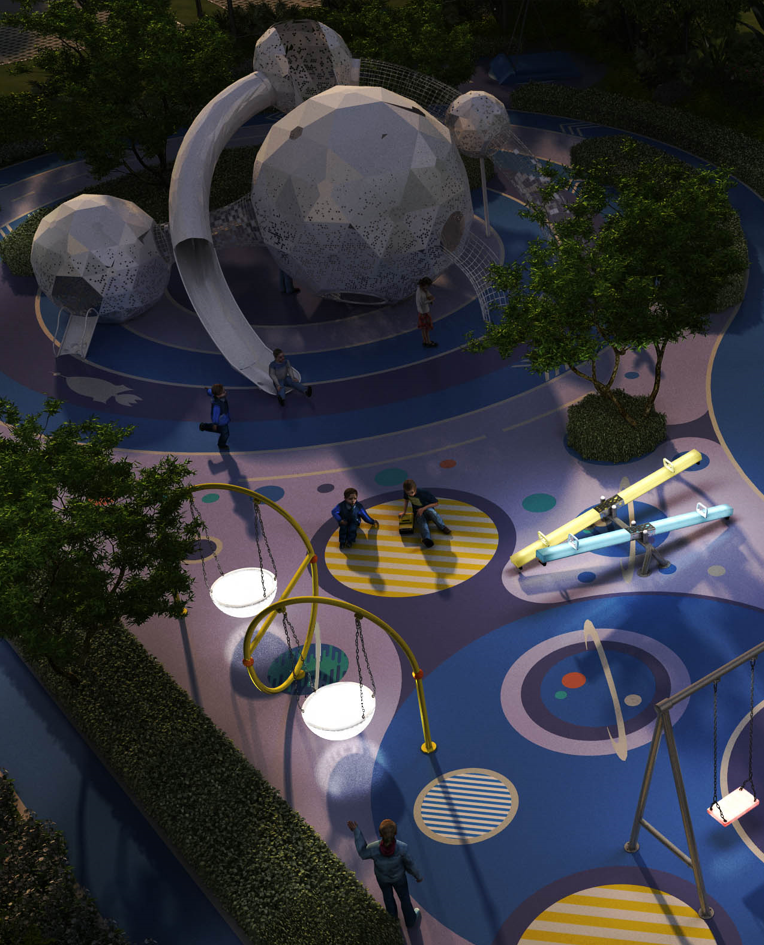 The application of outdoor hanging glow LED swing chair with round seat
1. Home use, like the garden, patio, home bar, living room, etc.
2. Party and events, like birthday, dancing party, festival decoration, Christmas decor, music concert, wedding, company events, etc.
3. Entertainment, like bar, night club, KTV, disco, bistro, pub, salon, SPA, cabaret, Light shows, etc.
4. Catering, like the hotel, restaurant, tea house, coffee shop, etc.
More usage scenarios of solar swinging LED light
Government agency Downtown Development Board's urban planning and old city renovation, and public park equipment add our entertaining Glowing Swings.
Landscape project design, indoor atrium in hotels and resorts, playground project or landscape project, and other projects.
Event planning projects, holiday lighting show, science experience museum, adventure experience hall, aquarium and company's brand activities, and other entertainment area facilities.
Q1. When can I get the price?
We usually quote within 24 hours after we get your inquiry.
If you are very urgent to get the price, please call us.
We hope you can provide specific types or pictures, so you can get a more accurate quote.
Q2. Can I order samples?
Yes, we provide a sampling service to our hospitality and trade professionals. You will need to complete our sample request form. Please note we do charge for our samples, however, we can provide a full refund (minus delivery costs) if the samples are returned to us. Alternatively, if a subsequent order is placed after seeing the samples, we will deduct the cost from your final invoice.
Q3. Are your samples free or need cost?
Actually, it depends on the products.it requires spl cost and freight collection. Pls informed that all spls cost and freight costs can be returned to you after the order is placed. You're welcome to email us for checking.
Q4. Can you do the designs for us?
Yes! We have a professional team with rich experience in product design and manufacturing. We can design and manufacture the products as per your idea. Furthermore, we provide OEM or ODM services.
Q5. Do you provide international services?
Yes, we can deliver anywhere in the world using our network of reliable and fast couriers. If you can't see your country during checkout, please contact a member of our team, so we can calculate a rate for you.
Q6. Do you offer discounts?
Yes, we can offer discounts for members of the trade such as designers, architects, contractors, and hospitality professionals. In addition, we may be able to offer special discounts for large volume orders. Please contact our customer support team with any questions.