In the enchanting world of gardens, every element contributes to the creation of a captivating ambiance. Imagine a garden that comes alive not just during the day, but also under the starlit night sky. Enter the realm of LED garden furniture, where innovation and nature converge to craft an atmosphere that's as enchanting as it is mesmerizing. From flower-shaped tables that bloom with light to moon swings that invite celestial reverie, this article explores the magical allure that LED garden furniture brings to outdoor spaces.
Blooms of Light: The Enchantment of Flower Shaped Tables
Picture a garden adorned with tables that mimic the delicate beauty of flowers. These flower shaped tables aren't just eye-catching; they're radiant centerpieces that bring your garden to life. Lit from within by LED lights, they cast a warm and inviting glow, creating an atmosphere that's perfect for intimate gatherings or serene moments of reflection.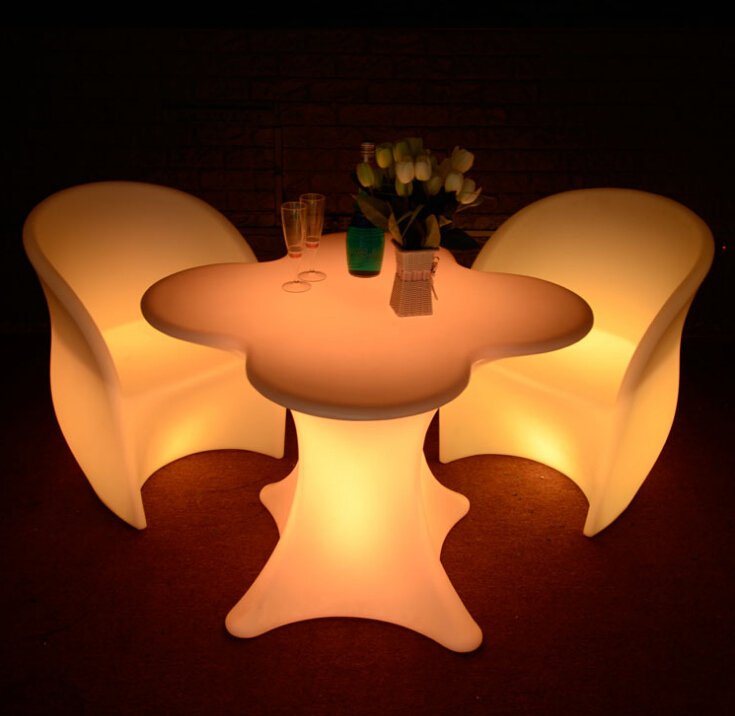 Relaxed Elegance: Light Up Bean Bag Chairs
For those seeking relaxation amidst nature's beauty, the light up bean bag chairs are the epitome of comfort and style. These chairs are more than just seats; they're invitations to unwind. With integrated LED lighting, they transform your garden into a tranquil oasis, where you can bask in the soft glow while enjoying the serenity of the outdoors.
Celestial Delights: Solar Light Balls and Glowing Cube Chairs
As the sun sets, your garden transforms into a realm of celestial wonders. Solar light balls emit a soft, ethereal glow, creating an otherworldly atmosphere. Meanwhile, glowing cube chairs serve as versatile accents that illuminate pathways and seating areas, guiding you through your garden's enchanting landscape.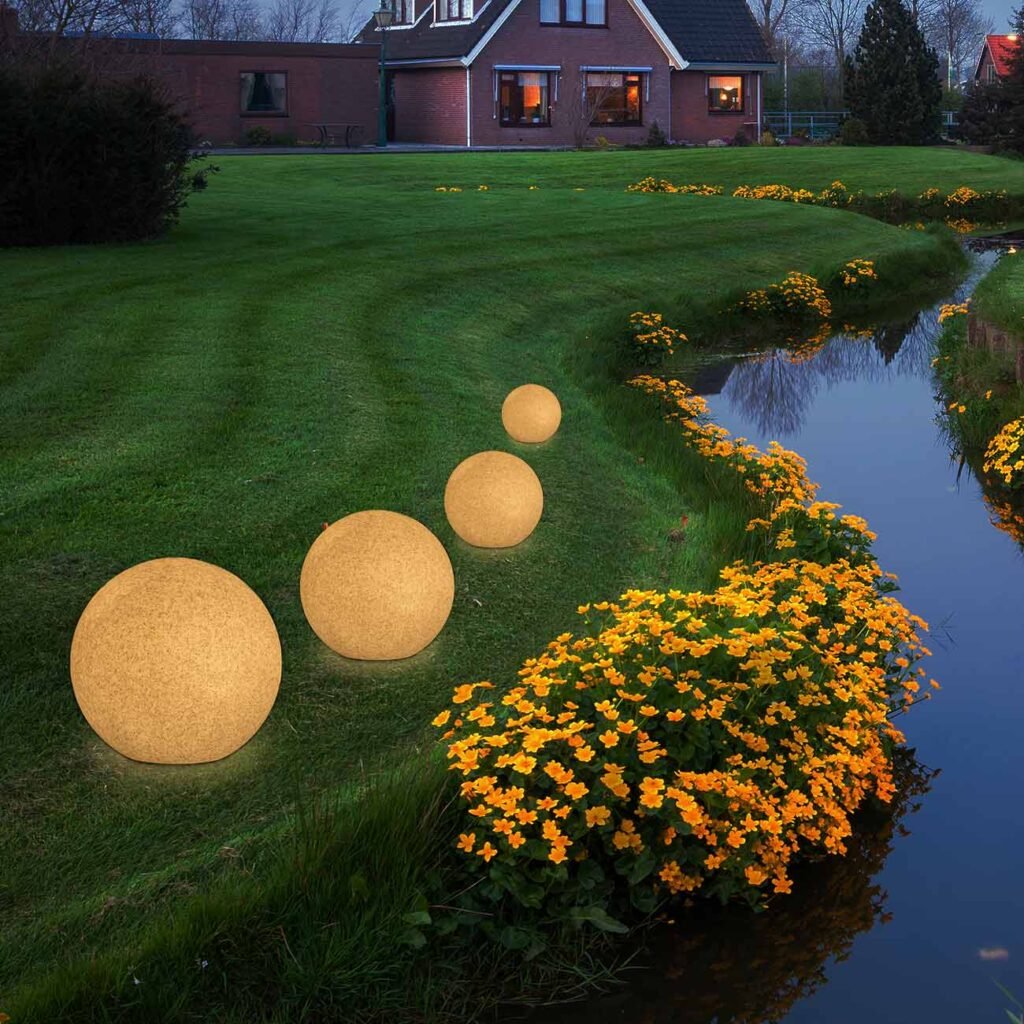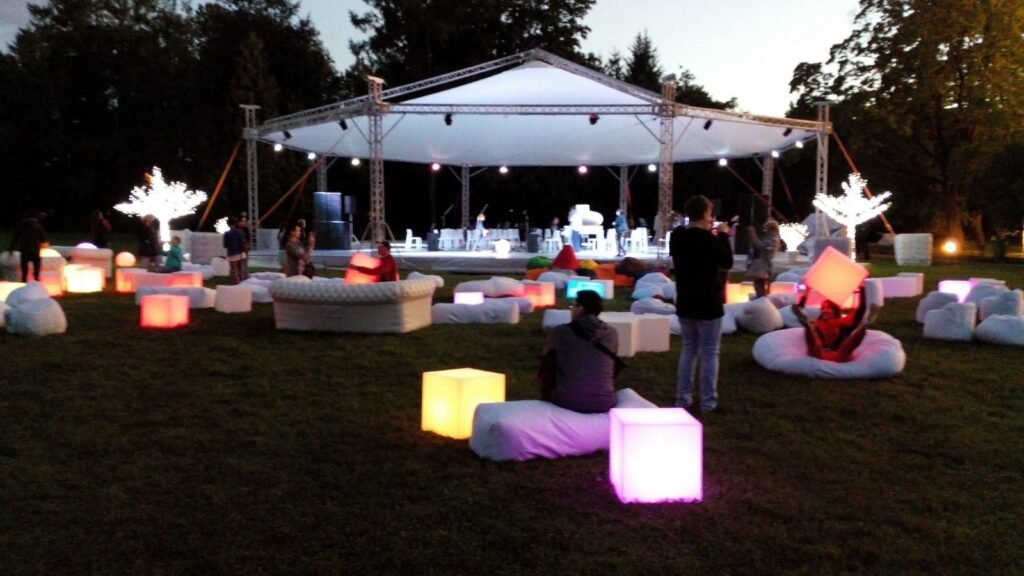 Swing Among the Stars: The Magic of Moon Swings
Imagine swinging gently under the moonlit sky, surrounded by the soft glow of LED lights. Moon swings offer a celestial experience that's both dreamy and enchanting. These swings not only add a touch of whimsy to your garden but also invite moments of reflection and wonder.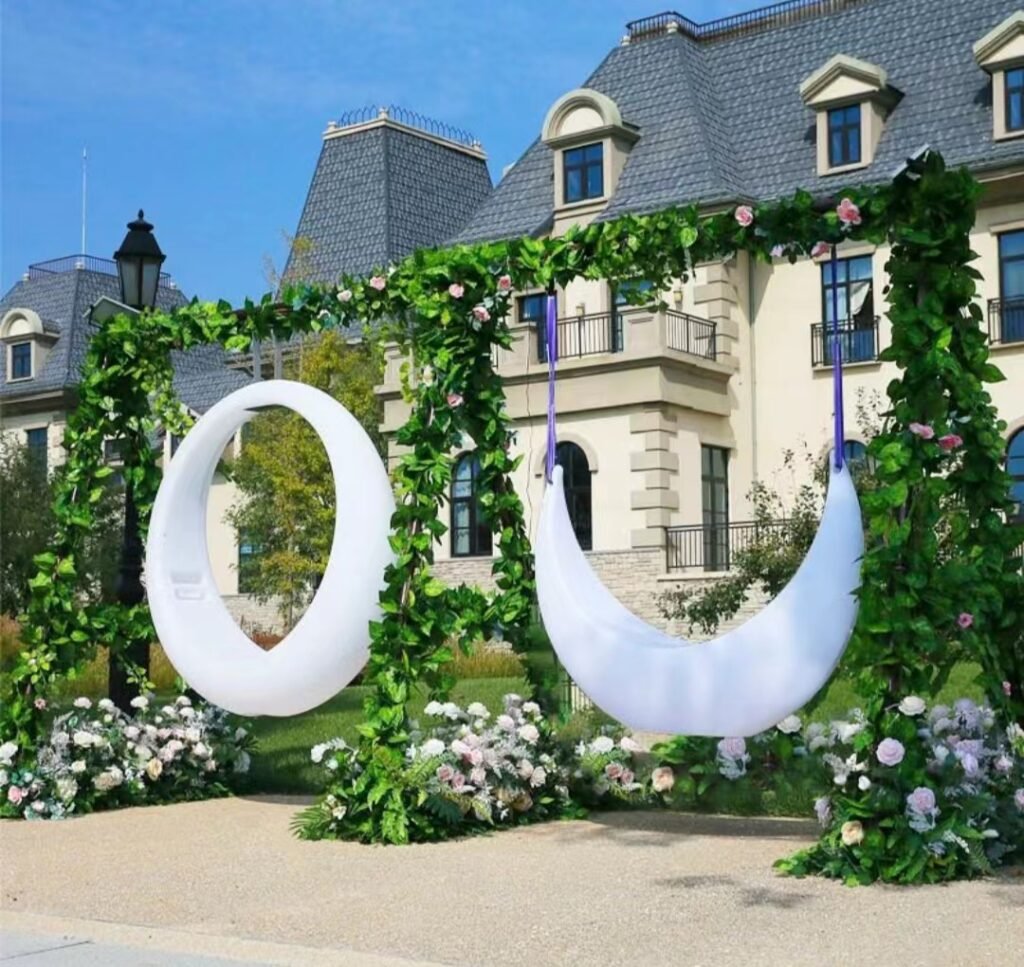 Pathways of Light: Lit Floor Tiles
Guide your footsteps with lit floor tiles that lead the way through your garden's hidden corners. These tiles are not only functional but also contribute to the overall ambiance, creating a magical path that beckons exploration.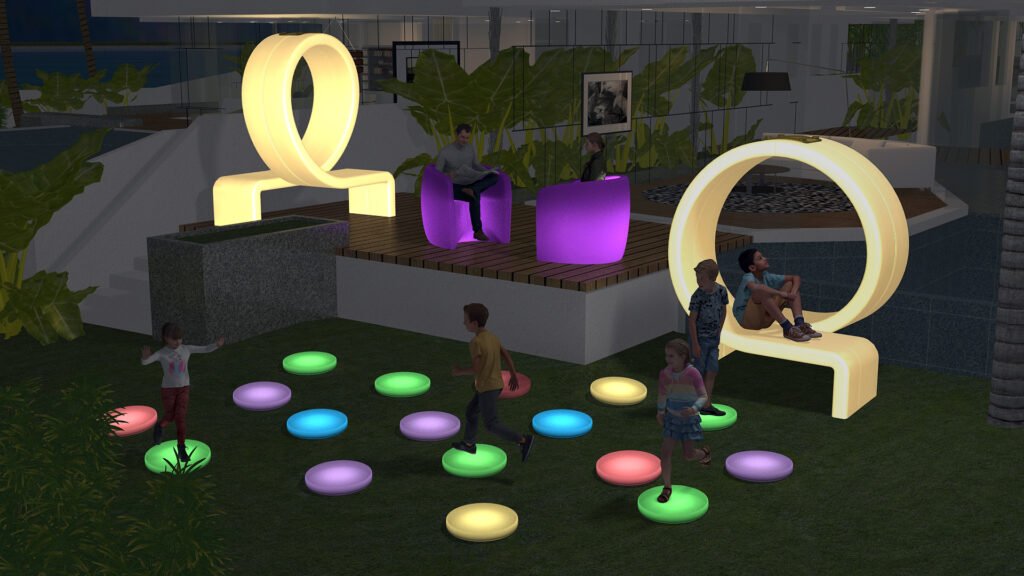 Blossoming Beauty: Solar Light Flower Pots
Bring your garden to life with solar light flower pots that bloom with radiance. These pots showcase your favorite blooms during the day and cast a warm glow at night, adding depth and dimension to your outdoor space.
Charming Accents: Animal Solar Lights and LED Letters
Infuse your garden with charm using animal solar lights and LED letters licht. These whimsical accents not only light up your garden but also add a touch of personality and playfulness to your outdoor haven.
Real-Life Inspiration: Gardens Transformed
A real-life example demonstrates the captivating transformation that LED garden furniture can bring. A garden enthusiast incorporated a range of LED elements, from flower-shaped tables for romantic evenings to glowing cube chairs that created a surreal ambiance. The garden became an inviting space for relaxation, stargazing, and creating memories.
Illuminate Your Garden with Colorfuldeco LED Furniture
As a garden owner with a penchant for enchantment, consider the allure of LED garden furniture. Turn to Colorfuldeco LED Furniture Wholesale Company to explore a range of luminous options, from flower-shaped tables to moon swings. Let us help you create an atmosphere that's as magical as it is inviting.