In the modern age, public rest areas are becoming increasingly important places for people to relax and take a break from their everyday lives. LED furniture is revolutionizing the way public rest areas look and feel, and it is becoming a great way to attract more visitors. LED furniture is stylish, energy-efficient, low-maintenance, and durable, making it the perfect choice for rest areas looking to make a statement.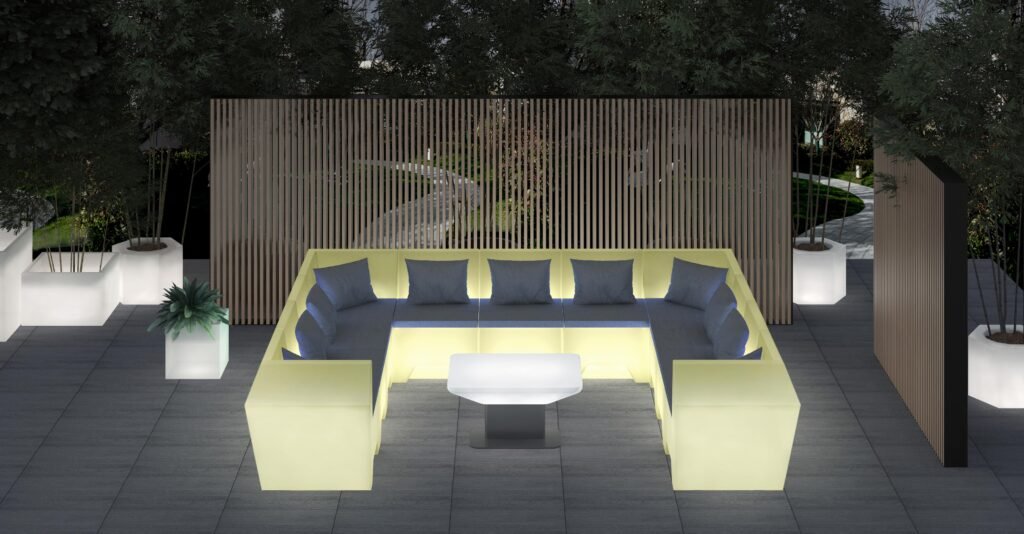 LED furniture is becoming increasingly popular in public rest areas. This is because it offers a number of benefits, including:
It is eye-catching and attention-grabbing. LED furniture can add a touch of fun and excitement to any space. It can help to create a more inviting and comfortable environment, and it can also help to attract more visitors.
It is energy-efficient. LED lights use less energy than traditional incandescent lights, which can save money on energy costs.
It is durable. LED furniture is made from high-quality materials that are designed to withstand the wear and tear of public use.
It is easy to maintain. LED furniture is low-maintenance and requires little upkeep.
Here are some real-world examples of how LED furniture has been used to attract more visitors to public rest areas:
The city of New York installed LED benches in several of its public parks. The LED-Park-Long-Bench were a hit with visitors, who appreciated the added brightness and the fun light shows that they could create.
A hotel in Las Vegas installed LED tables in its lobby. The LED tables and chairs were a great way to add some color and excitement to the space, and they also helped to create a more inviting atmosphere for guests.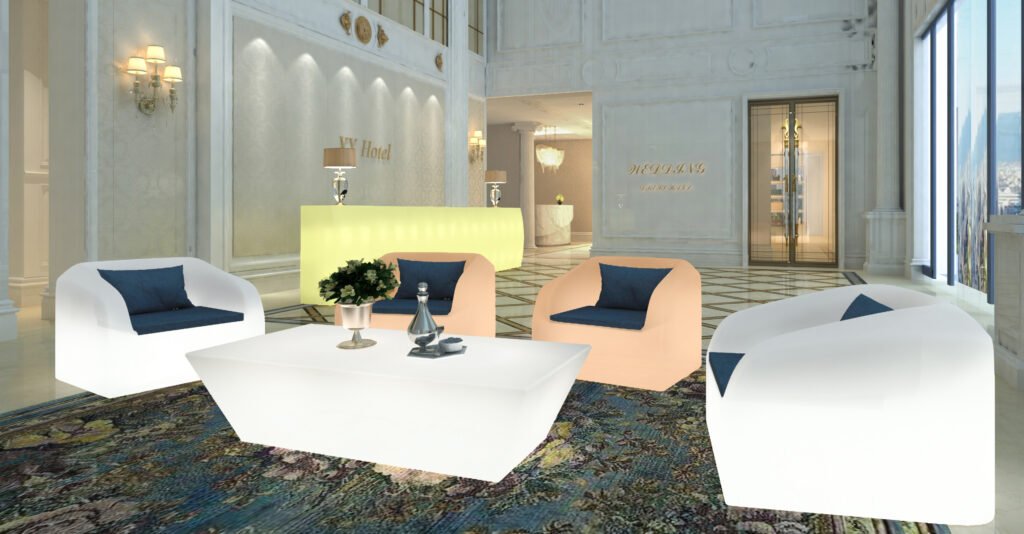 A bar in San Francisco installed LED bar stools. The LED stools were a great way to add some personality to the bar, and they also helped to create a more lively and festive atmosphere.
If you are looking for a way to add a touch of fun and excitement to your public rest area, LED furniture is a great option. It is eye-catching, energy-efficient, durable, and easy to maintain.
To learn more about LED furniture
Colorfuldeco is a leading manufacturer and wholesaler of LED furniture. We offer a wide variety of LED furniture products, including LED tables, LED chairs, LED benches, and more. Our products are high-quality, durable, and energy-efficient. We also offer a variety of customization options, so you can create the perfect LED furniture for your needs.
Visit our website today to learn more about our LED furniture products and to place an order.