The solar planters, we also call that solar flower pots, solar plant pot, solar powered planter pots and solar energy planters. In a word, the solar planter is an illuminated container in which to put a plant with the solar energy system. They are lifestyle objects that create a stir, fitting in with any style, and are made of materials that allow for both outdoor and indoor use.
Outdoor planters by charging via solar energy
Until now, we add a modern accent to the solar lighted outdoor planters. It is solar power charging system. In this solar planter, you can light up your events, hotel, park, bar, zoo, and so on. What's most convenient, because there are no outlets or extension cords needed! So you can put this solar planters in anywhere you want to decorate. In addition, our solar power plant pots with RSB+W light can automatically interact to night and daylight. That is to say, our solar power planters will save more energy and more bright in dark!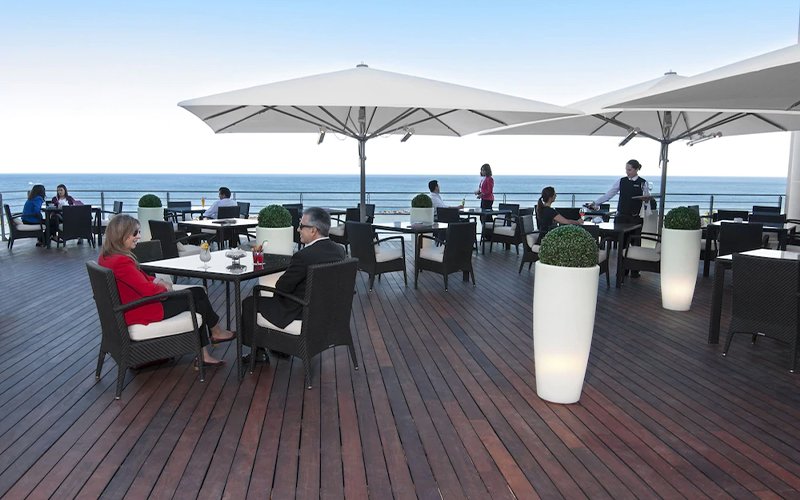 Glow planters controlled by Phone and remote
We provide remote control with RGB 16 colors you can choose. At the same time, the solar planters with Wireless Bluetooth technology. That is to say, just download a Happylighting, then you can control glow planters in Phone. Above all, there are more alternative colors for you to choose in the app. There is no necessary to have to bring the remote. It is more convenient!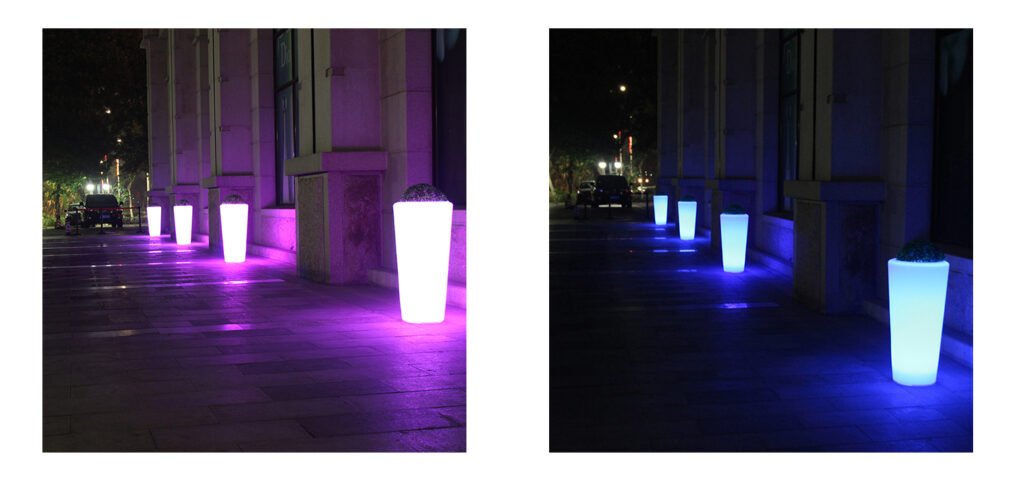 All our LED furniture including the solar planters are waterproof. So you can display the outdoor planters or led flower pots in indoor or outdoor. You don't have to worry about the inner led light being trouble. Besides, if you want to s display the solar planters in indoor, matching with other lighted planters. More type of lighted planters make your events more creative!
Length: 42 cm
Width: 42 cm
Height: 88 cm
Weight: 6 kg